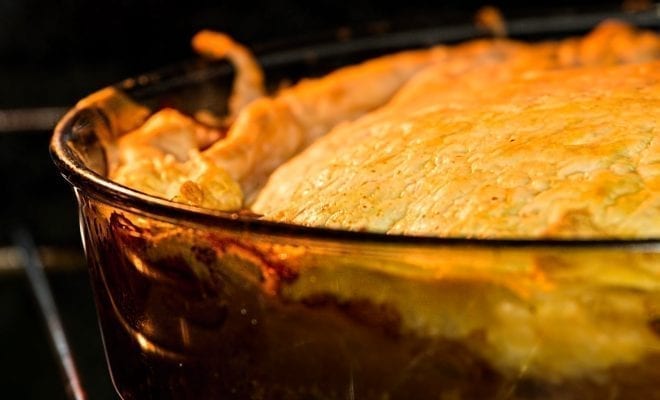 Lifestyle
Mac and Cheese 5 Ways
By
|
Mac and cheese may have been your favorite meal when you are kid, and now you can still eat your favorite meal, but with much more flavor. Explore different mac and cheese recipes that will make your younger self jealous that you spent all that time eating mac and cheese out of a box.
The first type of noodles that you should know how to make is the Pesto Mac and Cheese. If you love pesto, this is the perfect dish for you to create for your family and friends. You will need uncooked macaroni, butter, flour, milk, Parmesan cheese, basil pesto, and salt. Start cooking your macaroni noodles in a pot, and work on your cheese mixture. Pour a cup of milk, 2 tbsp of flour, salt, and pepper into a pan. After the macaroni is cooked, place the noodles into a baking dish and pour the mixture on top. Stir the noodles and mixture, while adding Parmesan cheese and pesto. Bake this mixture in the oven for 10 minutes to ensure that your noodles are crisp and cooked to perfection.
One of the easiest and tastiest mac and cheese recipes is the Bacon Mac and Cheese masterpiece. You will need a few kitchen basics, plus cheddar cheese, bacon, and noodles, that's it. Start your noodles in a boiling pot, and start melting butter into another pan. Add garlic, salt, pepper, and your bacon. Fry your bacon until golden brown, and chop it up into bite sized pieces. Once this mixture is complete, pour it into the noodles. Finish it off by adding shredded cheddar cheese and half a cup of milk. Throw your mac and cheese noodles into the over and let it bake for 10 minutes, and your bacon bites will turn crisp and tasty.
Who says that you have to use one cheese for mac and cheese? This 4 Cheese Mac and Cheese is creamy and will absolutely solve your craving for cheese. The types of cheese you will need are cheddar, Gouda, Swiss, and Parmesan. Put all of your graded cheese into a pan with half a cup of water. Start mixing until mixture is completely smashed together. While you are smashing and mixing your cheeses, make sure that your noodles are boiling in a pan so that you can pour the hot cheese on as soon as the mixture on as soon as the noodles are finished. Add melted butter to your cheese mixture and pour on top of noodles. After this, add more shredded cheddar cheese on top and put in the over for 10 minutes to allow the cheese to melt. Once your noodles are done, you will have an extremely cheesy meal that will tingle your taste buds.
If you have dietary restrictions and are dedicated to a vegan life style, it does not mean that you should miss out on mac and cheese. This Vegan Mac and Cheese recipe will give satisfy your craving without breaking your vegan standards. You will need 8 ounces of whole-grain noodles, 1 head of broccoli, olive oil, onions, garlic, and a grated potato. First, cut your broccoli into small pieces and add ½ table spoon of olive oil to the mix. Add your onion and potatoes as well, and sprinkle garlic powder, onion powder, dry mustard powder, salt, raw cashews, and water to your over all mixture. Boil your mixture in a pan for about 3 minutes, and pour this over your cooked noodles. After the mixture and noodles are combined, put it in the oven for 10 minutes.
The Caprice Mac and Cheese is one of the tastiest mac and cheese recipes that you can create. Start off with boiling your favorite pasta before you start your other preparations. While the pasta is boiling, make sure in another pan that butter, garlic, and flower are being cooked until they are crispy. After two or three minutes after this, pour milk into the pan and sprinkle some Italian seasons with slat, pepper, and crushed red peppers. Add mozzarella cheese to your mixture, and pour this over your cooked pasta. For final touches, sprinkle crumbs on top and bake in the oven for 30 minutes. After removed from the oven, enjoy the aromas of your homemade mac and cheese and indulge in your caprice noodles.