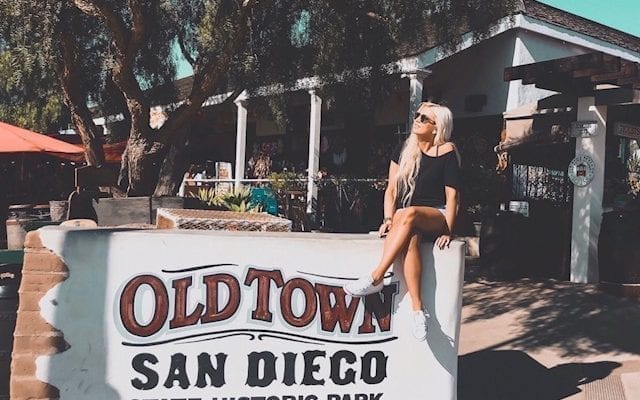 Lifestyle
Introducing 'Diary of a Blonde Wandering'
By
|
The San Diego Entertainer & Lifestyles Magazine is pleased to announce our ongoing collaboration with writer, blogger, and Instagram personality, Vanessa Martina, aka 'Vee'. Vee is known by many thousands as Blonde Wandering. She is a flight attendant based in London, who has a love for travel (and California). As she continues to travel the world, she'll be sharing her stories with us.
Hailing from a small town in beautiful Ireland, Vanessa spent a summer in California on a student J1 Visa program. She proclaims that this marked the beginning of her "wanderlust", and soon after she decided to work for travel. She now works as a flight attendant for one of the world's leading airlines.
Vanessa has flown to all corners of the globe, wandering and blogging her way around this wonderful world. From climbing Mount Fuji in Japan to visiting Christ the Redeemer in Rio De Janerio, she began to tick these amazing places off her ever-growing bucket list. "I wanted to see the world, I wanted to experience different cultures firsthand," says Vanessa.
To date, she has wandered the streets of Seoul in South Korea, watched the sunset in Israel, enjoyed cocktails on one of the tallest skybars in Asia, eaten street food in Singapore, taken a boat tour under the Sydney Harbour bridge, gone on an African Safari in Kenya, climbed Mount Fuji in Japan, enjoyed summer in Miami and Las Vegas, and traveled across the U.S. as well.
Now, Vanessa will share her upcoming travel experiences with our readers in our latest travel segment, Diary of A Blonde Wandering. We are thrilled to continue working with Vanessa and can't wait to share her experiences with our readers. Watch for her stories in upcoming issues.