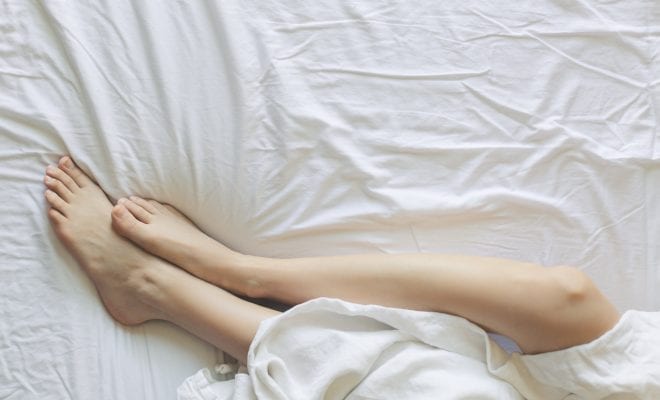 Lifestyle
How to Keep Your Skin Healthy During Winter
By
|
The seasons are changing which means that your skin might react to the weather in a negative way. If you skin is suddenly becoming more dry or irritated, it might be time to find a new skin care line and new skin products.
Glossier has a skin care product called Milky Jelly Cleanser. This affordable product the best way to remove makeup and other bacteria that may be sitting on your complexion. While cleaning off dirt and other unwanted bacteria, this product also adds moisture back to your skin. Without stripping your skin and making it even more sensitive, the cleanser will restore moisture while also cleaning deeply into your pores. The cleanser first comes out as a jelly substance and turns to a milky texture when in contact with water.
New to America, the Nooni brand has officially brought some of the best moisturizing products with them. The Deep Water Dual Moisturizing Toner is a must-have product for the colder months coming ahead. With hydrating layers, this product uses different oils that have been properly fermented, giving your skin the softest touch and leaving you feeling replenished. Some of these oils include green tea, macadamia, and jojoba, which adds more nutrients to your skin care routine.
For people that get break outs from stress, you need a product that will help you relax while also cleansing your skin. Stress is one of the biggest causes of acne in adults, and now the Aloe Soothing and Hydration Mask from Kiehl's and Calendula will help prevent your chances of breaking out. This gel mask will take no longer than 5 minutes and will leave your skin feeling light and moist. The secret ingredient to this product is calendula petals, which will allow your skin to not become inflamed while also restoring natural moisture to your complexion.
If you need that extra touch in the morning or even before bed to make sure that your skin is well hydrated, you can explore the Light and More Oil from Huxley. This lightweight spray will give your complexion that extra boost that it needs to stay hydrated through the day and night. The deepest layers of your skin will be vulnerable to the vitamins and moisture found in this spray, and contains different types of oil that all work together to ensure your skin is healthy.
One of the hardest things to avoid during the winter months are chapped lips. The Dedcool Chazstick comes in 4 delicious flavors and is created with oils and Aloe Vera, ensuring that your lips stay soft. This special formula will make sure that your lips fight off the cold and remain most.
Take care of your skin this winter with these different products that will ensure smooth and gentle skin. From fresh cleansers to divine lotions, find a product that works for you and properly protects you skin in the best way possible.