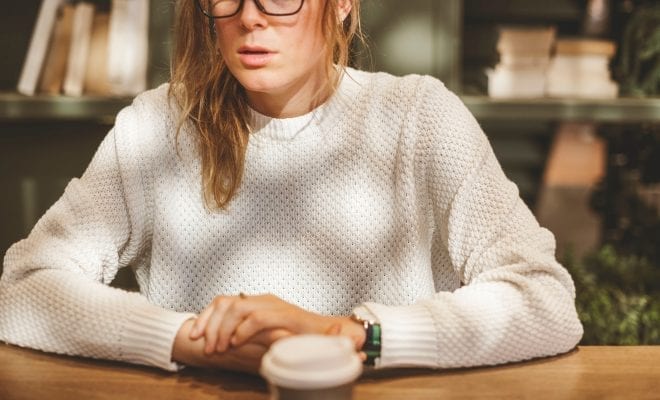 Lifestyle
How To Beat the Monday Scaries
By
|
The only thing worse than the "Sunday Scaries", is the "Monday Scaries". The first day of the week makes it harder to get back into your routine after having two days off. This makes it essential to have something to make Monday's fun, and an activity or a hobby that will make you look forward to the start of the week. People don't hate Monday's, we hate losing our free time and that feeling of not being stressed is relaxing after spending a whole day at work. Anticipation can be a positive thing, so make sure Monday is something you look forward to rather than something you dread.
Movie Monday
Something that will help make the Mondays less blue, is to make a tradition, like gathering all your friends together for movie Monday. If you find a new movie on Netflix, save it for Monday so you can have a date night with yourself, or all your friends. Whether you want to go out to the movies, or rent a movie in the comfort of your own home, you'll always look forward to Monday if you know it's the day you get to cozy up and watch a new film.
Be in the Moment
Yes, it's Monday. This means that you get a fresh start to the week and can return to your routine. Living in the moment is something that can be hard for people when most enjoy looking ahead to all the fun things to come during the weekend. Enjoy your Monday by thinking of it as a reset rather than a restart. The difference with a reset is that you get to start a new schedule and sett new weekly goals. Look at Monday as a new week to attain goals, rather than another week waiting for the weekend.
Margarita Monday
Nothing makes Monday less blue than happy hour with friends! Make every Monday a happy one at happy hour on Margarita (or a crisp glass of wine) Monday. Whether you go out to your favorite restaurant or have the girls over at your place for a pick-me up, there's no excuse as to why your Monday can't be your favorite day of the week.
Make a Plan
The simple act of making a plan can make you excited with the anticipation of what's to come for your Monday. Make every Monday your girls night, wine night, Bachelor on ABC night, or your reading night. Take what you love and make a plan to follow through with it every Monday. The human brain values repetition, so repetition will give you that schedule to follow every Monday that you love.
Meditation Monday
De-stress from your Monday with a weekly goal of meditation to prepare for the week ahead. Wake up early, brew yourself some coffee, and spend your morning before work meditating and focusing your breath or relaxing your mind before you 8-hour day. Meditation can help empty your mind of all your worries and stress.