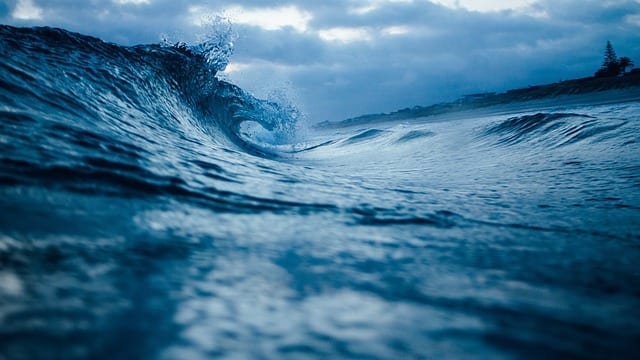 Lifestyle
Heal the Bay Releases Beach Report Card for 2017-2018
By
|
8 San Diego Beaches earn A+ Ratings
For 25 years, the Beach Report Card has provided beach goers with a reliable and easy-to-read tool to understand the water quality of California beaches. Using an intuitive A-F rating system, beaches are rated for their cleanliness and risk of illness due to harmful bacteria.
According to the new report, 95% of the beaches monitored earned top A grades during the busiest season of the year – summer. This marks a 5% increase from the report's previouis five-year average. Despite California's recent drought-like conditions, the silver lining of it all is that we have seen improved water quality for the majority of all beaches.
Though we have seen less rain, this means that less bacteria-laden urban runoff has made its way to the sea via the storm drain system, dramatically reducing the amount of illnesses caused by ocean water. This has also resulted in a dramatic dip in bacterial pollution in beaches during the 2017-2018 year.
San Diego's 2017-2018 Beach Scores
San Diego county scored top marks in the report, with all 69 monitored sites receiving A or B grades. In fact, eight beaches in San Diego county made the report's Heal the Bay Honor Roll, meaning they received only exceptional (A+) grades during all seasons and weather conditions. These include beaches located in Oceanside, Carlsbad, and Encinitas. They are joined by 37 other beaches across California, all of which rank among some of the cleanest beaches in the country.
On the nastier side of things, the report details the 10 worst beaches in California. In a somewhat surprising twist, Northern California held seven spots on the list, with beaches located in Humboldt County, San Mateo County, and Santa Cruz County. The worst on the list was Poche Beach at channel outlet in San Clemente.
While the Heal the Bay report is optimistic of the current health of California beaches, the scientists involved in the research are concerned about the long-range outlook for beach water quality. Due to the continued lack of rainfall, there is concern that water quality can diminish over time during the dry season. If you want to check out the whole report, head over to Heal the Bay's website, where you can get a more in-depth analysis of the current state of California beaches.