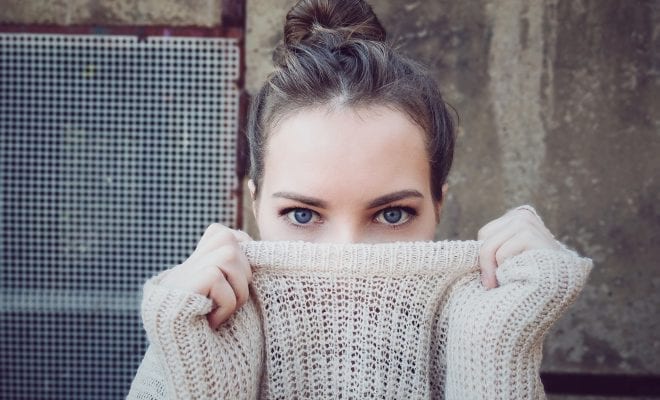 Lifestyle
Falling in Love with Fall Fashions
By
|
Fall has officially arrived, which means saying goodbye bikini season, and hello sweater season. I'm sure you have already bought your fall decorations and pumpkin spice candles, but if you're like us, you were waiting until after fashion week to go shopping for the new season. While we are spoiled here in San Diego, and don't ever have to experience the harsh winters our friends up north endure, the temperature still drops, which means bust out the sweaters and boots. Take a look at our fall favorites that just hit the runway, and where to get the look for a fraction of the price.
Take a risk and start off your fall shopping spree by paying attention to busy prints and loud patterns. The key is to compliment your patterned sweater or skirt with a solid color to neutralize the piece. Macy's has a variety of tops and other items that will add a pop of pattern to any outfit you choose. Whether you want a thin sweater for everyday events, or a special bright piece, see what catches your eye and start creating your fall wardrobe. Add some style while staying warm this season in comfy and big coats like this fluffy red coat and army print jacket.
Oversized jackets and graphic T-shirts are definitely an 80's vibe, and always comfortable. Gucci created 80's prom dresses, while Marc Jacobs' created oversized suits, along with some neon and floral patterns from Balenciaga's. Remember to pair your new vibrant look with a less attention-grabbing accessory. Shoes make or break an outfit, so make sure that it compliments the rest of your get-up. Check out these affordable vibrant red boots and pair them with a simple blouse. Want to take a major fashion risk? Embrace your edgy side with some sassy knee-high boots that will at attitude to any outfit.
Plaid somehow always comes back in style. From grunge 90's flannels to preppy plaid mini skirts, this pattern is so versatile. Plaid dresses and skirts can be worn with your favorite pair of tights and boots for a fun and polished look. Fashionista is claiming that Cer Horowitz has claimed plaid is taking over all fashion runways for fall. Channel your inner Clueless vibes and work plaid into your fall wardrobe, whether it be a statement coat or a simple skirt.
Pull out your cheetah coats and animal print scarves because animal print accessories are also taking over runways. Forever21 has affordable and stylish ways to accent your wardrobe and bring out your wild side. We are wild about this adorable leopard print body suit and these chic cat-eyed sunglasses. It's all in the details!
Fall in love with your new clothes, and get creative while seeing how many outfits you can make from your new detailed clothing pieces.