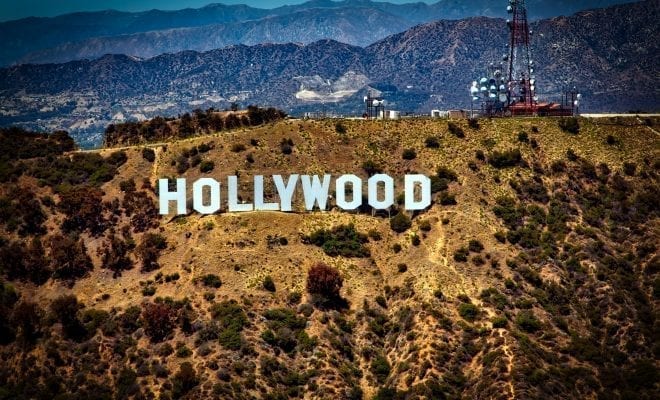 Lifestyle
Explroing LA (la land)
By
|
Some call Los Angeles "La La Land", some call it "The City of Angles", but the locals call this city "home". Los Angeles is one of the most active cities, with constant entertainment, movie stars, and of course, Beverly Hills. If you are looking to get out of San Diego for the day and want to explore another city, LA is the perfect place to explore. The traffic may be intense, but the two hour drive will seem simple as you make your way on the I-5.
You might want to see the infamous Hollywood sign, the Griffith Observatory
, or go to Griffith park, but you also might want to explore other options as well. Los Angeles local Taylor Stachacz says, "My favorite thing to do in LA is to experience the nightlife. There's so much to do and great energy in the city. LA is unique because of the diverse people and you can never get bored here."
Among the extravagant nightlife, another place that you can explore is The Last Bookstore. This fascinating bookstore has everything from art, to a tunnel made out of books. This is the largest bookstore in California that contains used and new books, ready for purchase. The bookstore buys, sells, and trades, books which gives all visitors a unique and diverse collection to explore. If you are passionate about history, or some of the most famous serial killers, you can take a visit to The Museum of Death. Admission to this graphic exhibit is $15, and you will see walls covered with crime posters, newspaper articles, and different rooms that each talk about death or serial killers.
If you are more into the "glam" and want to look like a star, you'll need the right clothing. Another fun activity to be a part of in LA, is the shopping scene. Go to Hollywood Boulevard and hit the stores, and hit the stores on the walkway that starts at Sunset Plaza Drive. After you've bought a trendy outfit, go out for a night out on the town 1 Oak. This spacious club will have you going out until the sun is up, while you dance the night away to some of the best DJ's. This club has a New York vibe, so you can experience two cities, in one club. Competed with bottle services and impeccable hospitality, you can look your best while feeling completely pampered. Another night club that you can be a part of is The Argyle. With a retro vibe, you'll feel like you are living in the 1960's with the detailed decoration.
Bring your best friends out for a night of music, dancing, and amazing cocktails. Among the amazing drinks, there is a numerous amount of food as well. From macaroni and cheese wedges, to hummus plates, to chicken tenders, there is a diverse amount of food that will go perfectly with your vodka cranberry.
Santa Monica is also another beautiful place that you can take time to see and explore. The Santa Monica boardwalk has rides and games that are perfect for the whole family to enjoy and partake in. Walk down the Santa Monica beach, and ride bikes through the streets of this beach city. While you are making your way down the Santa Monica pier, remember to visit Venice as well. This trendy beach town will compliment your day trip with a diverse group of people, and street performers on every corner.
LA is the land of entertainment, and there are endless activities that you will keep you busy all day long. Come back for more and more new adventures, creating a new story every time. There are far too many activities to fit into one day, which just means you'll have to keep coming back for more days in La La Land.