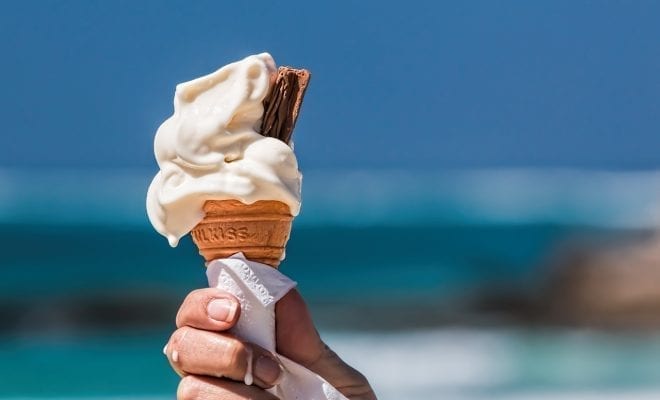 Lifestyle
End of Summer Bucket List
By
|
Summer is slowly coming to an end, but the weather is still perfect and bright for another few months. The events and outings in San Diego are endless, and it's time to add these items to your bucket list before going back to school and work. Whether you want a relaxing day picnicking with your family at Moonlight Beach or attending a concert in the park, summer never ends in San Diego.
KAABOO will be held on September 14th through the 16th, tickets are currently on sale and selling out quickly. This is the perfect excuse to buy a new summer jumper and to get your friends together for a day of drinking delicious beer and listening to your favorite artists. This festival is different than most, due to its wide variety of music featuring everything from Katy Perry to QuinnXCII. Plan on having a weekend experience like no other with comedy shows with a wide range of talent, such as Craig Robinson from The Office or Niki Glaser from Not Safe w/ Nikki Glaser. Passes for this end of summer festival can be found here, and get your tickets while you can because you won't want to miss this.
If you want to end your summer with an active adventure, take advantage of the opportunity to ride bikes over the Coronado Bay Bridge at the Bike the Bay event on August 26th. The scenic route will take you on a gentle a non-competitive adventure throughout the scenic parts of the San Diego Bay. This 25-mile route will take you through different communities and is the only time of the year that you can ride your bike on the Coronado Bay Bridge.
Labor Day Weekend is the perfect time to celebrate new seasons! The US Sand Sculpting Challenge and Dimensional Art Exhibition is something your whole family can enjoy together. Located in San Diego's downtown waterfront, this is the 7th year that this unique festival has returned to our beautiful beaches. The festivities start on August 31st and run through September 3rd, so start planning your end of Summer adventure with the people you love most! Walk around on the beach, relax, and feel inspired by what people can create.
Perhaps your end of Summer activities will consist of watching Pretty Woman or 10 Things I Hate About You on a beautiful rooftop. The Rooftop Cinema Club is an outdoor movie theatre featuring your favorite films and jaw-dropping environment. You will revive wireless headphones and a comfortable reclining seat, setting the mood for what is sure to be your favorite summer night of the season. This unique experience brings films to a whole new level, located at the Manchester Grand Hyatt San Diego. Make sure to buy tickets ahead of time and don't wait any longer to end your Summer right.