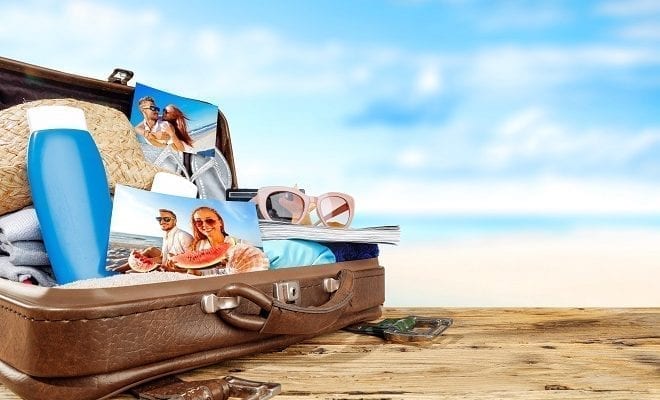 Lifestyle
Checklist: What To Do Before Leaving For Vacation
By
|
The only thing better than being on vacation is knowing there's nothing to worry about at home while you're gone. Whether you're headed to the beach, the mountains or somewhere in between, you don't want to check into your hotel on the East Coast and suddenly remember you left your home's front door unlocked in San Diego.
After all, the point of vacation generally is to leave stress behind! Therefore, to help set yourself up for worry-free rest and relaxation, plan ahead.
Pro Tip: Start Early
The secret to smoother travel is in planning, long before last-minute stresses strike. Before you leave, for example, create a packing list, schedule a hold on mail and line up pet sitters or house sitters. Try to knock out as much prep work as possible ahead of time. The more you get done in advance, the less you'll have to think about when vacation arrives.
Prep Both Your Home and Office
Did you know modern criminals are savvy enough to monitor social media? Bear this in mind before and while you travel — be careful what you divulge publicly on Facebook, Twitter, etc. Likewise, let trustworthy neighbors know you'll be gone, use a timer for indoor and outdoor lights, illuminate your property and notify your home security system company that you'll be away.
You'll also want to plan ahead at work. Will another employee be covering for you, or will you catch up on emails and assorted tasks when you return? Have you let your clients know you'll be gone? What passwords must you provide for your boss or co-workers?
There's a lot to think about in preparation for vacation. Knock off the tasks listed on the accompanying checklist to help you get ready for your trip. It can lead to a more enjoyable vacation, so you'll be recharged and ready for "real life" in San Diego when the fun is over!
Author bio: Meg Park is Sales and Marketing Manager for Beach Properties of Hilton Head, which represents more than 300 luxury vacation rentals in the Sea Pines, Palmetto Dunes, and Forest Beach communities of Hilton Head Island. Beach Properties was created in 1995, and since has been the most highly awarded company in Hilton Head vacation rentals.