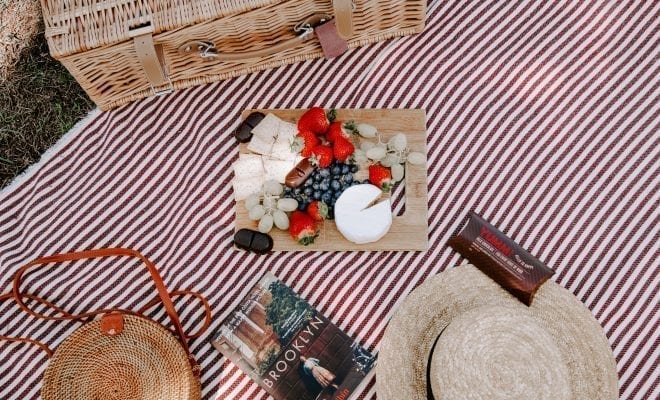 Lifestyle
Best Parks to Picnic This Summer
By
|
As the weather warms up, San Diegans will flock to the beaches on the weekends for some surf, splash, and summer fun. While we are spoiled with some of the best beaches on the west coast, there's another summer activity that is far too underrated: picnics. What's better than packing a lunch and snacks and heading to the nearest park for some picnic action? Here are our top park picks for a summer picnic!
Balboa Park
This massive park is a local's favorite for enjoying a fine picnic in the evening air. Some of the best areas to picnic include the Botanical Garden East Lawn or the West Lawn, both of which have plenty of parking. Alcohol is permitted so feel free to bring along a six-pack of your favorite craft, or some on-the-go wines to enjoy. Just remember – no glass containers.
Mission Bay Park
With tons of open grassy fields, picnic tables, playgrounds, and plenty of shade, Mission Bay Park is one of the ultimate places to have your next picnic. The grass here is nice and short and well kept, so if you don't fret if you forget your blanket. There is ample room for the kids to run around, and it's not a bad place to fly a kite either.
Ellen Browning Scripps Park
Located in La Jolla, this park offers stunning scenery and absolutely incredible views of the sunset. Bring along some chairs and make an evening of it, enjoying a nice meal in the open air, then watching the pastel colors of the sunset make its way over the horizon. If you listen carefully, you might even be able to hear the chatter of the seals and sea lions.
Sunset Cliffs
The name of this area is apply deserved, as you'll be able to see some of the best sunset views in all of San Diego. There are no picnic tables, but that's nothing a blanket or some folding chairs can't fix.
Kate Sessions Park
Offering stunning panoramic views of San Diego, featuring plenty of scenic greens, overhead views of the skyline, and plenty of open space to play around. Bring some meats to get some grilling done on the barbecues, or go on a hike before plopping down to enjoy a nice meal.