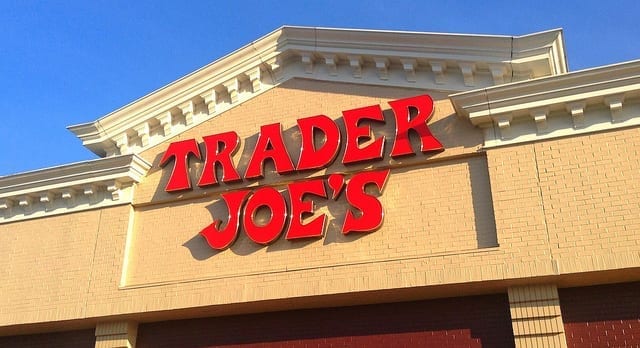 Lifestyle
Best New Trader Joe's Products You Need to Try
By
|
Trader Joe's has been killin' it with new food releases that are positively delicious. While these may not be the epitome of healthy foods, I promise you they'll make you happy, and life's too short not to be. On your next grocery trip, I highly recommend picking up some of these new items.
If you've ever had Taki's, you know who tasty these crunchy snacks are. But let me tell you, in my opinion, these are way better. These have a much more mild spice to them, while kicking up the lime flavor a tad, making them the perfect mouth watering snack.
Cashew Fiesta Dip
Okay, I'll be the first to admit cheese dip alternatives pretty much suck, but this stuff is surprisingly good. It makes for a pretty versatile addition to any kind of meal, but I recommend throwing some on top of a burger or inside a burrito.
Kind of like an uber healthy version of Popchips, these make for a surprisingly good snack considering you're eating crunchy versions of everyone's least favorite vegetables. If you have little to no self control when it comes to salty crunchy snack foods, once you open it, this bag will be gone before you know it.
This enjoyable vinaigrette has a subtle taste of rosé making it the perfect dressing any salad or veggies that need an extra flavor kick. It also makes for a fairly good dip for fresh bread too.
First they hit it out of the park with the Everything but the Bagel seasoning. Now this Umami seasoning is quickly gaining a cult like following around the country. The main ingredients include kosher salt, onion, mustard seed, and two types of mushroom that make for a great addition to any recipe.
Okay, come on.. This stuff is way too dangerous to be a real thing, but alas, here we are, living in a world where you can buy pancake bread. This stuff tastes just like buttermilk pancakes, with a lovely sweetness thanks to the maple syrup and brown sugar toppings.
Whether you have a peanut allergy or you love a good nut butter treat, these are the bees knees when it comes to giving into your sweet cravings. Packed with sunflower seed butter and delectable dark chocolate, these sweet treats are simply fantastic.