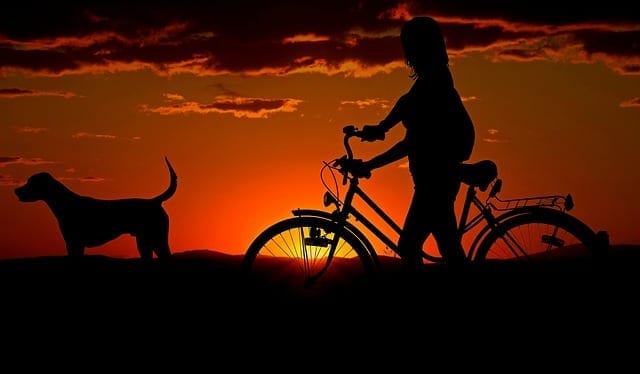 Lifestyle
Best Biking Trails in San Diego
By
|
San Diego was recently named one of the Top 10 Cities for Bicycling. There are many bike lanes and bike paths within the city to explore. If you're looking to experience nature and get in some quality miles there are also great trails off the beaten path to try. Any distance covered on a bike leaves you with a feeling of accomplishment. As with anything life, there are easy and difficult parts of the journey, but the most important part is completing the trail. Biking can also be a way to unwind, zone out, and clear your head for a few hours. San Diego is packed with some of the best trails in all of Southern California. Whether you're looking for a leisurely flat ride or want to get down and dirty on some of the gnarliest hills, there are plenty of trails for you to explore. If you're not sure where to start out, here are our list of the best trails out there, and don't worry, there is a trail for all levels of difficulty, so put on your helmet, hop on your bike and get out there!
With a 4.5 mile loop, this intermediate trail will give you a great work out. Luckily, there are frequent bailout options for the times you want to take a breather or enjoy the scenery. For those looking to get their start in off-road mountain biking, this is a perfect place to get some experience. Walkers, joggers, and K-9's are allowed on this trail, and its popularity draws in a crowd so always be aware of your surroundings. This trail is accessible all year long.
One of the best places for mountain biking in San Diego, this park offers several trails spanning almost 6,000 acres of park – perfect for an all day ride. Just a few miles from the Mission Valley district, the calm and serene desert scene of this area will have you forgetting you're so close to the busy city life. For an easier trail, check out the Visitor Center Loop, which consists of 1.4 mile ride with only 160 feet of elevation gain. For a tougher ride, check out the Cowles Mountain trail, consisting of 2.9 miles with a 912 feet gain in elevation.
If you want more of a coastal ride, then Silver Strand is the place to go. This 18.7 mile out and back trail offers some serious scenic views of the ocean, and is perfect for all skill levels. There is little elevation gain, and is a great option for a more relaxed workout or a nice beach ride. This trail would be good to do with a group of friends of all levels. Be on the lookout for other cyclists and walkers, as this area can be heavily trafficked at some times.
This trail is a great choice for more experienced endurance road bikers who want to challenge themselves. Spanning 40 miles with a 1,000 feet gain in elevation, you'll be putting your legs to the test. On the plus side, you'll get to visit some of the best beach towns in all of San Diego, including Del Mar, Solana Beach, Carlsbad, and Oceanside. Don't feel obligated to finish the entire trial – the Amtrak train can take you back to your starting point.
Located in Escondido, this 7.1 mile trail is lightly tracked, and is moderately difficult. While it won't be too hard on the legs, the rocky terrain can be hard to navigate at some points. It all becomes worth it though once you reach the summit, where you'll be rewarded with incredible scenic views of the ocean.
This ultimate beach ride for those gorgeous Saturday mornings, the PB boardwalk will take you through this lively beach town providing scenic views of the ocean. This is one of the best bike trails for you to enjoy the local beach community, and you probably won't be able to resist stopping at one of the many amazing restaurants and cafes along the way for a little snack. Crowds tend to gather here since the boardwalk is at the edge of multiple popular neighborhoods. This high traffic route is probably not the one for you if you are looking to pedal fast and get in some good cardio. But if you're looking for a fun beachfront ride with great people watching, the boardwalk is the perfect place to be.
Mission Bay Loop
Mission Bay offers a beautiful 12 mile loop around the bay, where you will absorb the sunshine and bayfront views while you cruise along. Pass Sea World, head into Mission Beach and Pacific Beach, and enjoy views Mission Bay and the Pacific on this scenic tour of San Diego. There are also bathrooms, drinking fountains, parking, playgrounds and picnic tables throughout, so make a day of it.