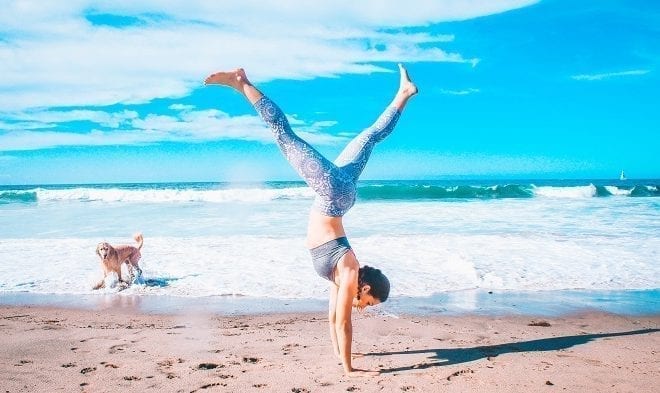 Lifestyle
Best Apps For a Healthy Lifestyle
By
|
Getting fit is hard. It takes time, hard work, dedication, and an internal drive to better yourself. Luckily, there are some phenomenal apps out there to help supplement your journey to a healthier lifestyle. Why not utilize all the tools out there to hit your goals and live a better life? Check these out and start living your best life.
MyFitnessPal – iOS & Android – Free
This extremely robust calorie tracker is the best there is, with a database of more than 5 million foods, it makes tracking your meals easier than ever. Features include a barcode scanner making it super easy to input your foods and a step counter to ensure an accurate count of calories burned on a daily basis.
Strava Running & Cycling – iOS & Android – Free
Striving for a healthy lifestyle can become quite the competition, and Strava capitalizes on this by making tracking your runs and cycling sessions, and combines it with leaderboards, achievements, and challenges, making it a more of a game than hard work. Plus, it works with a variety of wearable fitness trackers, including Android Wear and Apple Watch.
This "App of the Year" by Apple has solidified Calm as being the best meditation and mindfulness app out there. Calm features over 100+ guided meditations covering anxiety, focus, stress, sleep, relationships, and more. With new Calm classes added every month, this app is perfect for training your mind and body to become relaxed and ready to take on your day.
Ever heard of HIIT training? Well, if you're a busy individual that needs to get down to business when it comes to your workouts, then HIIT is just right for. Short for high-intensity interval training, these workouts are quick and highly effective. With Keelo, you'll get guided HIIT workouts between seven and 20 minutes that are sure to kick your butt and get you results fast.
Yoga Studio – iOS & Android – $3.99
Master the art of yoga in the comfort of your own home by using the 70+ classes that come loaded on this app. The app lets users filter their routines based on flexibility, strength, relaxation, and balance, making more an invigorating and positive session every time. You can even stream your yoga classes to your TV using Chromecast, Apple TV or Airplay.
Foodstand – iOS & Android – Free
A community-based app that helps you stay up-to-date on healthy dietary practices, food trends, and recalls. Foodstand puts you in touch with a community of like-minded individuals with the use of health eating challenges that will keep you motivated to make good choices when it comes to your meals.
Thrive Market – iOS & Android – Free
This app lets you browse through an extensive selection of health foods, which you can order and have delivered right to your door. The best part is all foods are offered at reasonable, wholesale prices, so you don't have to break the bank just because you want to eat healthily. With the best organic and non-GMO brands, you're bound to find your next favorite snack.
Pillow – iOS – Free
Sleep is one of the most things in our lives, but it often falls to the wayside as things come up and our busy days get in the way. Thankfully, with Pillow, you can begin taking control of your sleeping. This sleep tracker uses sensors to track your movements while you're asleep, letting you know exactly how much deep sleep you're getting. It even has a Smart Alarm feature, which will go off when you're in a light sleep stage, leaving you alert and refreshed in the morning.