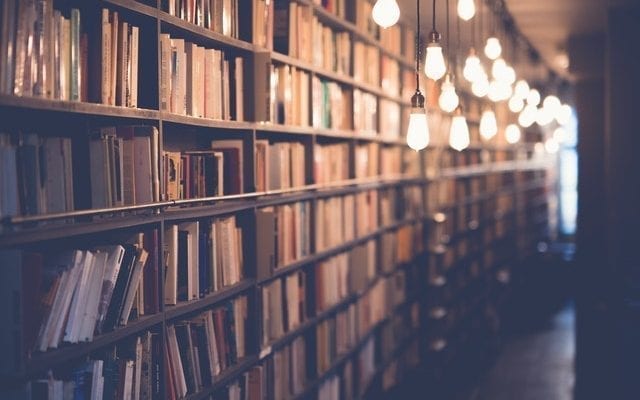 Lifestyle
Author Spotlight: Pierce Brown
The science-fiction genre is chock full of half baked books, and over saturated with unoriginal stories. However, Pierce Brown has become a highly accomplished sci-fi author in a short amount of time with his Red Rising series. Brown is a graduate from Pepperdine University, where he majored in political science, and went on to work in politics and startup companies. Despite having a fairly successful career in both, his real passion was writing. Before catching his first major break in writing, he was rejected by over 120 agents before finally selling his debut novel, Red Rising. In fact, he wrote this novel while crashing on his political science professors couch while in between jobs.
Red Rising, the first book in his sprawling science-fiction trilogy, was published in 2014. The novel takes place in a world 800 years in the future, where humankind has colonized the solar system. Society has become based upon a social hierarchy that is organized by colors. At the top of the hierarchy, the genetically superior golds rule with absolute certainty, and under them a wide range of other colors serve them. At the bottom of the chain, there are the reds, which serve as the slave labor for the planet of Mars. Darrow, the main character, is a red who inadvertently becomes the poster boy for a rebellion against the oppressive golds, after he suffers major loss from them.
Throughout his 3 books, Pierce creates a world completely unique from anything seen in sci-fi. His work building is of the elite level, crafting settings that are rich in detail and steeped in a history 700 years in the making. He blends sci-fi with Roman history, and gives us a glimpse as to what a futuristic Rome would look like if they became a space faring people. The morals explored throughout the book are powerful enough to instill within our generation an inspiration like any other science fiction book to date. If you're a fan of novels that immerse you into a detailed world like Game of Thrones, then these novels are great for you.
Following Red Rising, Pierce has also published Golden Son and Morning Star, which continue the story of Darrow and his journey to fight against the oppressive golds. In January 2018, Pierce's fourth novel, Iron Gold, will be released, continuing to tell the story of the universe he creates after the end of Morning Star.
If you these books a chance, the first thing you'll think of after reading it is wondering how awesome it would look if they were made into a movie. Well, you're in luck, because the rights to the book have been purchased by a major film studio, and are to be directed by Steve Forster, who has directed the films Stranger than Fiction and World War Z. With a release date to be set very soon, this is one you won't want to miss. Be sure to check out this fantastic young author and his award winning series, and be on the lookout for his new book this January.

Austin Schoonmaker
Avid writer and reader with a curious mind. I'm always looking to get the most out of life! Follow me on Twitter @whatsaschoon