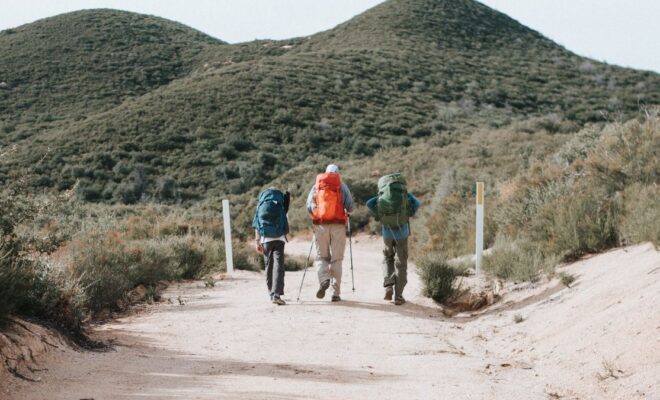 Lifestyle
5 Hiking Trails to Explore this Summer in San Diego
By
|
With its breathtaking coastal views, rugged canyons, and picturesque landscapes, San Diego offers a plethora of incredible hiking trails for nature enthusiasts to explore. This summer, lace up your hiking boots, pack some water and snacks, and embark on a memorable adventure through some of the finest trails the city has to offer. From coastal cliffs to hidden oases, let's dive into five must-visit hiking trails that will immerse you in the natural beauty of San Diego.
1. Torrey Pines State Natural Reserve
Nestled along the stunning coastline, Torrey Pines State Natural Reserve boasts some of the most iconic hiking trails in San Diego. Choose from several routes that wind through Torrey Pines' rare Torrey pine trees and sandstone cliffs, offering sweeping views of the Pacific Ocean. The Beach Trail, with its access to the sandy shores below, and the Razor Point Trail, offering breathtaking vistas, are definite highlights.
2. Cowles Mountain
For a challenging yet rewarding hike, head to Cowles Mountain in Mission Trails Regional Park. As the highest point within San Diego city limits, reaching the summit rewards you with panoramic views of the surrounding landscape. Ascend through diverse ecosystems, including chaparral and oak woodlands, before conquering the summit and taking in the beauty of the city and beyond.
3. Cedar Creek Falls Trail
Escape the summer heat by venturing to the Cedar Creek Falls Trail, leading to the picturesque Cedar Creek Falls and swimming hole. Located in Cleveland National Forest, this moderately difficult hike offers a refreshing oasis amid the rugged terrain. Remember to bring plenty of water and arrive early, as the trail can get crowded during the peak summer months.
4. Los Peñasquitos Canyon Preserve
Los Peñasquitos Canyon Preserve is a haven of natural diversity, featuring enchanting waterfalls, oak woodlands, and a diverse range of flora and fauna. The Preserve offers a variety of trails suitable for hikers of all levels. Explore the Canyon Loop Trail, a family-friendly option that leads to the magnificent waterfall, or tackle the longer Waterfall Loop Trail, providing more extensive explorations of this pristine preserve.
5. Iron Mountain Trail
Experience the allure of Iron Mountain Trail in Poway, where panoramic vistas and beautiful wildflowers await. As you ascend to the summit, you'll be rewarded with sweeping views of the surrounding mountains and Lake Poway. The trail is moderately challenging, making it a great option for hikers seeking a bit of a workout while savoring the captivating landscapes.
This summer, treat yourself to the natural wonders of San Diego through an exploration of its scenic hiking trails. From coastal bluffs to cascading waterfalls, these five trails promise unforgettable adventures and breathtaking views. So, gather your gear, invite your friends, and set out to embrace the beauty of San Diego's outdoors. Whether you're a seasoned hiker or a beginner, there's a trail waiting for you to discover and make the most of this splendid season in Southern California. Happy hiking!