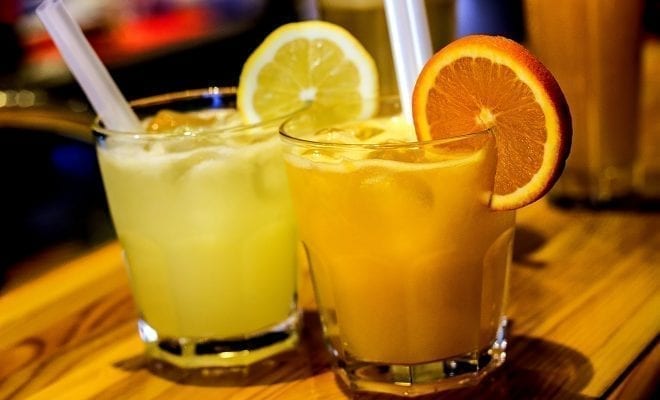 Entertainment & Events
Top Trivia Spots in San Diego
By
|
Unwind after work at Trivia Tuesdays, where you can enjoy some of Chef Shelly's famous wings, which come in seven different flavors including Maple Bacon Bourbon. Don't forget to pair with a beer or cocktail, like the Escape from Alcatraz to help fuel you throughout the evening.
Date: Tuesday, April 24th (and every Tuesday following)
Time: 7:00 p.m.
Location: 6830 La Jolla Boulevard, La Jolla CA 92037
Miss B's hosts themed trivia once a month on Wednesday evening, along with offering a $10 Cubano + draft beer special. April 25th will be Sex in the City trivia and May 2nd is Star Wars – may the force be with you to win!
Date: one Wednesday a month – April 25th and May 2nd
Time: 7:00 p.m. – 9:00 p.m.
Location: 3704 Mission Boulevard, San Diego CA 92109
Hit up this Hillcrest hotspot for trivia every Thursday evening, featuring $6.00 drink specials!
Date: Every Thursday
Time: 7:30 p.m.
Location: 3796 5th Avenue, San Diego CA 92103
It doesn't get much better than trivia, pizza and beer so grab your buddies for a night of boisterous fun at Woodstock's near SDSU. Team sign-ups begin at 8:00 p.m. and all teams get $1 off pints throughout trivia.
Date: Every Tuesday
Time: 8:30 p.m.
Location: 6145 El Cajon Boulevard, San Diego CA 92115
Barrel Republic's Oceanside location hosts trivia every Tuesday night starting at 7:00 p.m. Sample a variety of beers and enjoy snacks like the Garlic Butter Pretzel Bites while showing off your knowledge of random facts.
Date: Every Tuesday
Time: 7:00 p.m. – 9:00 p.m.
Location: 215 N Coast Highway, Oceanside CA 92054
Carlsbad's open-air dining establishments has trivia every Tuesday evening, with a special themed night the second Tuesday of each month. April's theme was Disney, so check out their website for May's exciting theme.
Date: Every Tuesday
Time: 8:00 p.m. – 10:00 p.m.
Location: 3040 Carlsbad Boulevard, Carlsbad CA 92008
Ready your capes and wands for The Duck Dive's Harry Potter-themed trivia! A 10% discount will be given to all who come dressed up and special themed cocktails will be available throughout the evening. Prizes will be given out for first, second and third place – so brush up on all things wizard for this fun event.
Date: Thursday, May 10th
Time: 8:00 p.m. – 10:00 p.m.
Location: 4650 Mission Boulevard, San Diego CA 92109