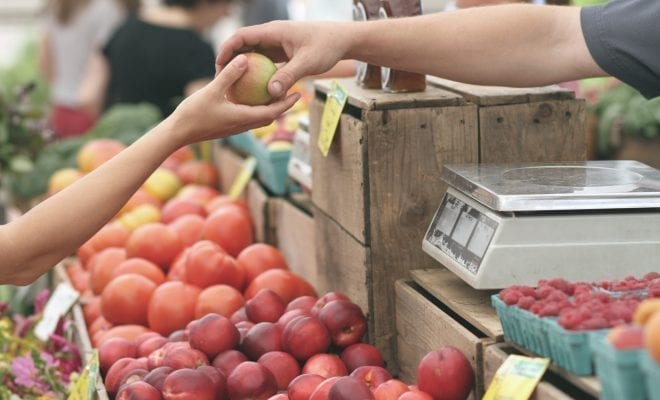 Entertainment & Events
Top Street Fairs in San Diego
By
|
Fill your summer with adventure at the local street fairs and farmer's markets. Grab your friends and family and get ready to walk the streets while looking at over hundreds of food stops, deserts, and jewelry. Farmer's markets are the perfect place to get fresh produce from locals and are the best way to spend your warm summer nights. From live entertainment to delicious beer, these markets and street fairs have it all. Come and relax with a night out and even better company.
This weekly gathering is much more than just the usual market. There are hundreds of food stands, clothing stands, and desert places. There is also live entertainment that you can enjoy while eating your freshly dipped chocolate strawberries. Enjoy the sunset and the farmers market while creating a fun atmosphere for your Thursday night. Every Thursday from 5pm-9pm you can be a part of the Oceanside street fair fun.
The North Park Market is every Thursday on 30th street. From 3pm-7:30pm you can be a part of the year round street fair. Indulge is fresh fruits and vegetables or other items that you will find delicious. They also have fun decorative items for your home and even clothing options that will catch you eye. Come join this street fair for a healthy snack or a new adventure.
In 2017, this street fair will have been open for 25 years! 25 Years of delicious food, authentic clothing, and great adventure. Every Wednesday from 4pm-8pm you can be a part of the street fair culture. There are tacos, sandwiches, and deserts waiting to be discovered by you and your friends. From locally grown vegetables, plants, and unique art, this street fair is here to give you an experience you won't soon forget. Fill your Wednesday's with spontaneity and visit this upbeat atmosphere.
The Lemon Zest & Garlic Fest street fair will be happening on August 5th at 12pm-5pm. Tickets are $65 and the fair is located at the Waterfront Park. Don't miss your chance to see the chef cook off competition with the public as the jud
ges. Decide for yourself what you consider the best, and take a trip down to this street fair. From live entertainment and active activities, there's no way you'll want to miss this interactive summer night.
This event will be happening all summer long at 5pm. Balboa Park After Dark street fairs happen every Friday from May 26th-September 1st. Fill your summer with street fair activities that involve you stuffing yourself with tasty foods and delicious beer. Also, certain park museums will be selected to stay open late to be a part of this remarkable street fair. From 5pm-8pm every Friday night this summer, you can be a part of an atmosphere with new foods to try, and new people to meet.
Don't miss out on the summer fun that San Diego holds for you. Come visit your local street fairs for a fun night out on the town.