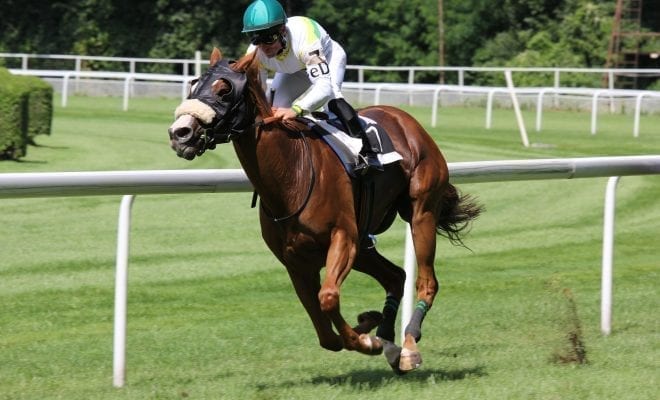 Entertainment & Events
This Weekend in San Diego 7/19-7/23
By
|
The weekends in San Diego keep getting better and better. Comic Con is back in San Diego and ready to show off the latest films and authors.  Entertain yourself with musicals, the Del Mar Opening Races, and of course yoga. Enjoy your free time and make those summer days last forever.
This weekend from July 20th through July 23rd, is sure to be filled with adventure at the annual Comic Con event in San Diego. This event has grown since the first event in the 1970's and has everything from science fiction to comics, to films. People can come see their favorite authors, celebrities, and idols all in one place. You can check out their website for special deals and explore what you will be seeing at this annual event.
This pop up museum will brighten your weekend and open your eyes to new experiences. Located at the new Cicita Park, this event has only been seen at other exclusive events, such as Burning Man and Sundance Film Festival. There are 16 different encounters at this museum and there are interactive art spaces and virtual art spaces that you can be a part of. Tickets are $16-24 and is open Tuesdays through Sundays.
Enjoy your weekend at the theatre and come see The Music Man. Tickets are $51-$72 and is definitely worth it. This musical followsa tricky salesman who changes his heart and mind when he meets a beautiful librarian. Come see this heartwarming show that have you laughing and some tender moments as well. The show plays until July 30th, so don't miss out!
Learn how to capture your beautiful city with a photography class. Daniel Solomon will teach you how to be a professional and 
capture the moment. He will teach you different techniques and methods on how to properly work your camera and your angles. Try out something new and get your friends together for this fun opportunity! This special class is on July 22nd from 10am-12pm.
The races officially opened on July 19th and go until September 2nd. Tickets on race days vary from $6-$10 and is the perfect summer outing. Get your friends together for some drinks, delicious food, and a competitive atmosphere. Gather a group of friends and make it an event where everyone can have fun and place some bets while winning (or losing) some money.
Enjoy your entertaining weekend in San Diego!