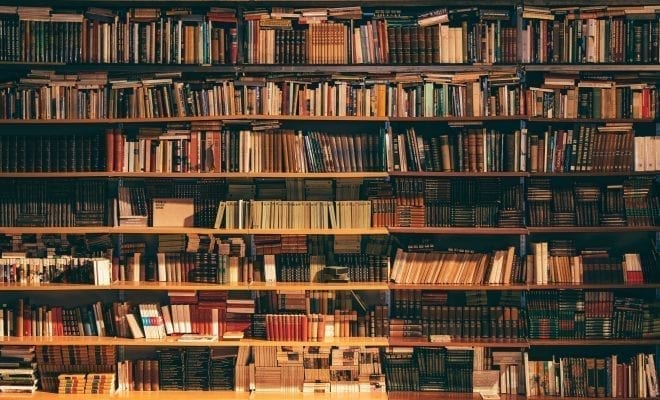 Entertainment & Events
San Diego's Coolest Independent Book Stores
By
|
There's nothing like walking into a bookstore and being hit with the sensory experience of the shelves, the smell, and the potential of finding something that will impact both your curiosity and imagination. Bookstores are increasingly becoming less common with the online market coupled with the impact of digital books, but there are some spots that like to keep it old school. Luckily, there are still some charming independent stores that provide a haven for the avid reader. Calling all bookworms! We've found the coolest San Diego bookstores you have to check out.
Verbatim books sells used and rare books, along with works sourced from local authors. Offering an eclectic range of gently-used and antiqued books, with an extremely curated stock of classics, favorites, and new discoveries. They also have a zine corner full of stuff form local zine and chapbook creators. Visitors may also sell gently used books for cash or store credit. Along with books, Verbatim also hosts open mic and poetry nights.
This quaint bookstore located in the heart of Carlsbad Village is packed with books of all varieties. Self-referred to as a "Candy store for the mind," Fahrenheit 451 Books is home to all sorts of wonderful stories, adventures, and fascinating nonfiction. The shelves are neatly organized and easy to navigate, and it is clear the place captures the magic of a small bookstore to a tee.
Stocking a variety of affordable priced new and used books, Bluestocking Books is small but well organized and is exactly what you'd want from a local bookstore. This address has hosted a bookstore since 1967, and the owners behind Bluestocking Books intend to provide their community with a place where lovers of literature, history, and a good story are always welcome. They also offer trade-in value for any used books you've already thumbed through.
An eclectic shop specializing in genre fiction, with a wide selection of amazing mystery, fantasy, sci-fi, and horror books that will impress even the most devoted fans of fiction. Along with arguably the best selection of amazing fiction, Mysterious Galaxy Bookstore also hosts work featured by local authors, complete with 'meet and greets' and other fun events. For the avid reader, they offer a book subscription service, where they put together a monthly reading list with a staff selection each month.
One of the country's oldest continuously family-owned & operated bookstores, Warwick's sells books, stationery, gifts, and hosts a variety of events like author signings. Offering a vast selection of new and used books, Warwick's provides a sublime area for book lovers to come and enjoy.
Serving the people of San Diego for over 20 years, Upstart Crow Bookstore and Coffeehouse is filled with hundreds of interesting and unusual books and gifts. All of this is wonderfully complemented by the lovely aroma of freshly brewed coffee. Customers can browse the shelves while sipping on a cappuccino, or grab a book and head upstairs on the balcony overlooking the coffee bar. Whatever you choose, Upstart Crow is a fine establishment and counts itself among the coolest independent bookstores in San Diego.