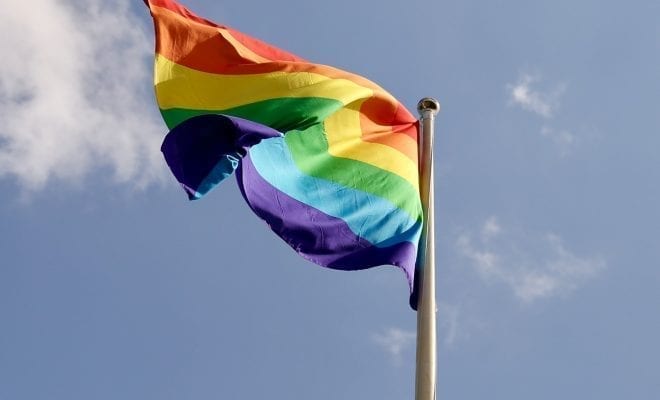 Entertainment & Events
San Diego Pride 2019
By
|
In San Diego, Pride is a year-round celebration, but during the second weekend of July, over 250,000 people throughout the county will gather to celebrate and foster pride, equality, and respect for the LGBTQ community. The festivities will range from fun 5ks to parades and more – and wrapping up the weekend with a massive festival in the Hillcrest neighborhood. Every year, the San Diego Pride festival finishes out the weekend with a big-name headliner, and this year is no different. Grammy and Academy Award-winning singer-songwriter, Melissa Ethridge will headline and close out the 2019 Pride Festival on Sunday, July 14. Check out what other festivities are in store for San Diego Pride 2019.
Date & Time: Saturday, Jul 6, 2019, 11:00 am – 6:00 pm
Location: North Park Community Park
4044 Idaho St., San Diego, CA 92104
This woman-centered event is being held to celebrate and commemorate the talents and contributions that women have made while developing the meaningful connections between the LGBT and San Diego communities. She Fest in inclusive of all transgender women, nonbinary people, intersex people, and gender non-conforming folks, with the event hoping to create and supportive and representative environment for all.
Date & Time: Friday, July 12, 2019, 6:00 pm – 7:00 pm
Location: Hillcrest Pride Flag
Kicking off Pride weekend, the rally is launched on July 12 in honor of the beginning of the Pride movement with the Spirit of Stonewall Rally, where we celebrate the accomplishments of those at the forefront of the movement. The Rally takes place to recognize and commemorate those who have put forth the time and work in the movement to foster a better environment for the LGBT community. Expect plenty of positivity and love at this high-energy event.
Date & Time: Saturday, July 13, 8:00 am
Location: University Ave at Centre St The Annual
Taking place bright and early in the morning at 8 AM on July 13, the Pride 5k will start and finish at University Ave at Centre St. The race will feature high-quality tech t-shirt to all participants and UHF RFID tags to record your time on this fast, flat course along the parade route. Afterward, enjoy a well-deserved snack, and take your place in one of the largest civic events in San Diego, the Pride Parade. With over 200,000 cheering supporters, this event is one that is sure to bring forth a day radiating in love and positivity.
Date & Time: July 13, 2019, 10:00 am
Locations: The parade begins at the Hillcrest Pride Flag at University Ave. and Normal St., proceeds west on University Ave., turns south on 6th Ave., turns left onto Balboa Dr. and ends at Quince Dr.
To wrap up this incredible weekend, head over to the biggest summer party in San Diego – the Pride Festival. Come out and celebrate diversity and inclusion at Balboa Park. The Festival will feature hundreds of booths, vendors, and guests all in celebration of the LGBT community. Whether Head over to the Movement stage for an all-star list of entertainers including DJs and singers, or check out the Prism Area, where you can connect with LGBTQ artists and organizations.