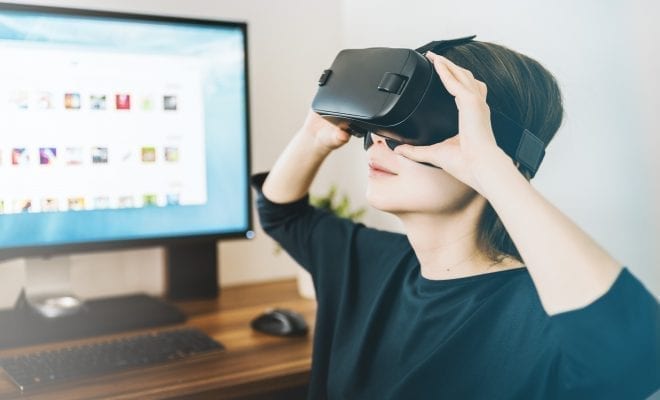 Entertainment & Events
Get Into Virtual Reality With These Headsets
By
|
Virtual reality is here, and in 2019, the technology has advanced to the point where it is truly mind-blowing to experience. If you've been wanting to get in on the VR action, check out these top headsets that will help you get started.
This newly released standalone VR headset is already making waves as being one of the best options you can make when purchasing your first VR device. The Quest has integrated sensors and algorithms that allow for full movement in your designated playing space without having to worry about hitting anything in the room. The system has more than 50 games for it, with multiplayer options, as well as a casting ability that will let others share your VR experience on their TV or smartphone. Plus, the controllers are some of the best in the VR game, offering an intuitive experience.
If you're a console fan, then the Playstation VR is the perfect accessory. This headset brings VR to consoles, and it offers one of the finest selections of games available. You can play popular exclusive titles like Star Wars Battlefront: Rogue One X-Wing Mission and Batman: Arkham VR. One cool feature is the ability to watch movies in its Cinematic mode, which allows for watching your favorite shows or movies in a theatre-like setup.
While it is one of the more expensive options out there, the HTC Vive more than makes up for it in its exceptionally high-quality VR experience. The Vive lets you use real-world items like a tennis racket or boxing gloves and bring them into the virtual plane, giving you another layer of realism. It also comes with a respectable 375+ games and apps for you to choose from. The Vive is known for providing incredibly smooth graphics with little to no latency, and the touch controllers make for seamless user experience.
If you own a Samsung smartphone and wan't a relatively inexpensive VR headset, then this is the one for you. This mobile VR headset is powered by connecting your smartphone, which serves as both the computing power and the screen. These headsets make using VR incredibly easy, with no wires or complex setup process to go through. The headset also comes with a controller, which can be used to play fantastic games like Minecraft and Land's End. While it doesn't offer as immersive an experience as other headsets, it is still a great option to have some fun with virtual reality, without breaking the bank.