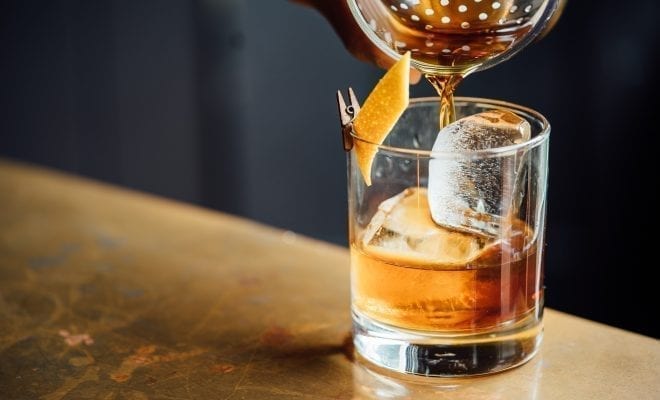 Drinking
Go-to Whiskey Spots in San Diego
By
|
Whiskey is an intriguing liquor. It is so incredibly versatile, with hundreds of varieties offering deep and complex flavors that are both tantalizing and satisfying. If you love whiskey as much as us, you have to check out these excellent spots around San Diego.
Whiskey is the name of the game at Seven Grand. Displaying the utmost dedication to whiskey, Seven Grand has the atmosphere to back it up. With live music, pool tables, curious interior design, and just about every whiskey under our god-given sun on its shelves, you'll be wondering if you've died and gone to heaven. 
If you find yourself in North County, Urge is absolutely the place to try some quality whiskey. You'll find a fabulous selection of whiskeys on their shelves, including eclectic selections from across the globe you'd have never thought existed. Plus, their food is up to par, serving up American classics that pair perfectly with a fine glass of whiskey. 
Jsix– East Village
A neighborhood favorite, Jsix is here for you after a hard days work. They know a thing or two about cooking' up a quality cocktail, and you'll find a seriously supreme selection of fine whiskey here. The O.F. O.F. cocktail comes with Old Forester 86 bourbon, smoked pear, and aromatic bitters, all of which result in a truly sublime sipping experience.
Secret guest list? Check. Ambiguous entrance? Check. Amazing whiskey? Absolutely. The bartenders at The Noble Experiment are insanely talented, able to craft you a cocktail based off a few interests. The Whiskey Sours are simply to die for, and the Old Fashioned will have you leaving with a renewed outlook on life. But seriously, The Noble Experiment is the whole package for any whiskey connoisseur.
If 800 types of whiskeys is your definition of a good time, then Aero Club is the place to be. The chic-retro interior features pool tables and vinyl-covered booths, giving you a real dive bar feel, but you'll quickly get the idea they really know what's up when it comes to whiskey. Sometimes you need to switch it up from the stuffy classiness of the usual whiskey bars, and when that time comes around, make your way to the Aero Club.