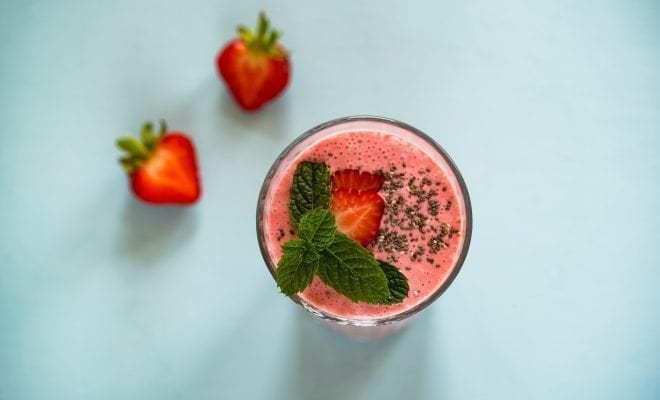 Dining
Where to Get Your Smoothie Fix in San Diego
By
|
San Diego and smoothies pretty much go hand-in-hand at this point. It's not difficult to find a smoothie spot to get your chilled nutrient packed fix, but since our readers deserve nothing but the best, we've rounded up the top smoothie places for you to enjoy.
It's all friendly service and bright smiles over at Northside Shack. This community-oriented spot places high importance on delivering the finest for its customers. Choose from a diverse range of health-centered smoothies or sweet focused treats that will have you starting your day off right.
If there's one thing we don't need in our smoothies, it's preservatives and empty sugars. At Juice Alchemy, their menu is based on fresh and never frozen ingredients, so you can take comfort in knowing your beverage is of the utmost quality. Try out local favorites like the Banana Boat smoothie, a creamy treat of banana, peanut butter, cold brews, and cinnamon.
Clean food and healthy beverages are guiding light at Project Juice. One sip of a superfood smoothie here will have you instantly hooked. Choose from protein-packed meal replacement smoothie, or Fab Fruit smoothies bursting with antioxidants. They even offer a subscription smoothie service, with delivered to your doorstep so you can enjoy them on-the-go.
Operating out of a re-purposed storage container, this trendy spot is one of the centric areas in North County's Carlsbad Village. Each smoothie is highly customizable, with additions like coconut butter or chia seeds. Choice has a pretty neat outdoor lounge area too, making it the perfect spot to enjoy a smoothie in the open air.
Hip-hop meets superfood smoothies at The Mad Beet. With a prime spot in downtown Pacific Beach, The Mad Beet is on the forefront of making it cool to be healthy. With superfood smoothies named after hip-hop legends, like Ghostface Kale'a or the Bee-40, you're in a for a treat. Whatever you choose, know each menu offering is made from fresh, locally sourced wholesome ingredients.