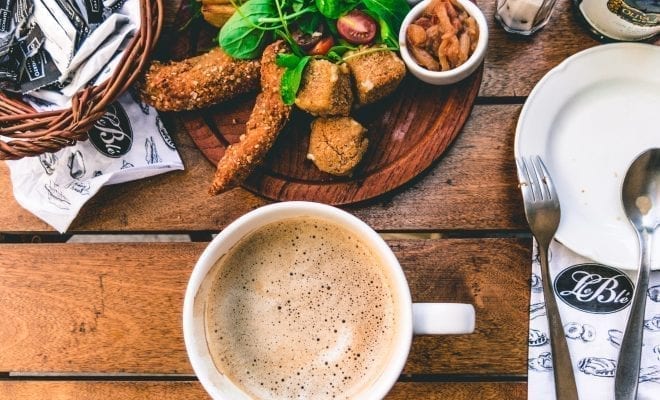 Dining
Top Spots for San Diego Brunch this Weekend
By
|
If "brunching" is your favorite activity, then it's time to spice it up and try out all of the places that San Diego has to offer. If you're a frequent bruncher, then you probably have your own favorites already. But we've listed a few you may not have tried (and some you probably have). From delicious mimosas, to exclusive specialty drinks, these restaurants are here to provide the best mid day meal you've ever had.  Enjoy your mimosa from some of the best brunch places that our sunny city has to offer.
Crushed – Pacific Beach
Have you even "brunched" if you haven't taken a trendy selfie with a mimosa flight at Crushed? If you're answer is no, well then you need to schedule a brunch date with your friends ASAP. They offer happy hours, and delicious lavender mimosas. Besides great mimosas there is amazing food, including flatbread pizzas and sweet options. If you are a San Diego local, you know how popular this brunch spot is, and now is the time to try it.
If you want a loud and fun environment for your brunch, then this is the perfect place to do it. Cabo Cantina offers Bloody Mary's and bottomless mimosas. This Mexican style bar has delicious margaritas and tasty tacos ready for you to try. Come cut lose at this spunky and upbeat brunch spot.
Come in and enjoy Oreo pancakes, complimented by the most necessary of brunch items: mimosas. Breakfast Republic will quench your taste buds with Bloody Mary's and other specialty drinks that they offer, including the Whisky Sunny Side Up. Their Shrimp & Ricotta Frittata and Potato omelet will have your mouth watering with flavor. Brunch is the most important meal of the day, so enjoy it in an atmosphere that believes the same concept.
This is the perfect place for a mid day cocktail, and brings a hipster vibe to your meal.  Choose form your favorite breakfast foods such as blueberry pancakes, breakfast burritos, and a carne asada benedict. Craft & Commerce is known for its impeccable cocktails, outdoor seating, and friendly staff. Enjoy your brunch in an environment where drinking is the main event.
This seafood based brunch spot will provide you with entertainment, and delicious drinks. From Mai Tai's to margaritas, this extensive drink menu will allow you to have many choices and explore new drink options. Such as a Ring of Fire Margarita that is completed with jalapenos. Get a jump start on your morning by visiting this brunch spot for a drink and some fresh steamed clams.
Café 21 – Downtown and University Heights
Enjoy your brunch at a place that serves organic and gluten free meals. At Café 21 it's never too early for a drink, and brunch is always a must. This restaurant only uses organic and locally frown ingredients in their dishes. There is live music every single day of the week for your entertainment, and amazing brunch, dinner, and drink specialties. Enjoy this vibrant environment experience and crave to start off every day with brunch.
It doesn't matter what day of the week it is, there is always time to brunch.