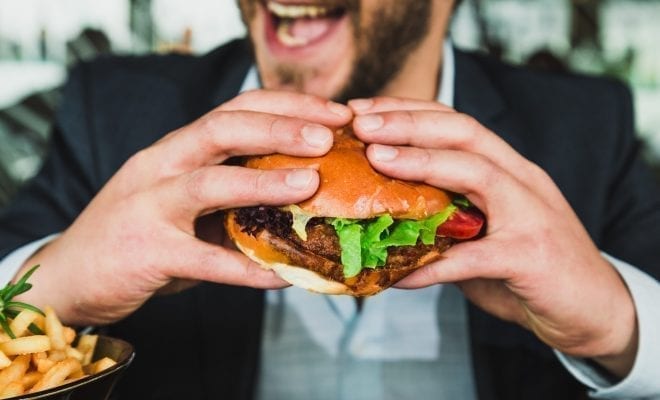 Dining
Plant Power is Pioneering the Vegan Fast Food Scene
By
|
Plant Power opened its first location in Ocean Beach back in 2016, and since then, its popularity has completely exploded among the San Diego vegan food scene. The fast-food inspired vegan restaurant is dedicated to bringing its customers a place where they can satisfy those fast food cravings with healthier plant-based options.
Their menu and atmosphere resemble a typical fast-food chain, with customers presented with a wide range of quick and ready meals similar to that of McDonalds or Carls Jr. The major difference is that the vegan items found here are far healthier than anything you'd find at any fast-food restaurant. Their Big Zac is reminiscent to that of a Double-Double at In-N-Out, stacked with two "beefy" patties and smothered with special sauce and the regular fixings.
Other menu items include handheld specialties like a Buffalo Sandwich or a Southwest Avocado Wrap. Fries can accompany your meal, along with an all-star selection of sauces. Plant Power has Old Fashioned Milk Shakes, house-made with soy-based ice cream and blended with oat milk to really seal the deal.
The concept of a vegan fast-food chain sounds outlandish, but it has definitely struck a chord with San Diegans. The city ranks high in prioritizing fitness and health and wellness, but we sure do enjoy our burger too. Plant Power seems to have found that sweet spot in between, and they may just ride the wave into the next big trend in fast dining.
The chain plans to expand to 10 new Plant Power franchises in the next one to three years, with its latest San Diego location opening on the San Diego State University Campus. There, it will focus on being a fast-casual location, with patrons ordering through an indoor counter-service system instead of their usual drive-through.
While the food at vegan restaurants tend to be more expensive due to the way it is sourced and made, companies like Plant Power are working towards expanding their presence to lower-income areas. Known as "food deserts" these areas are simply overrun with a plethora of traditional fast-food restaurants, making it difficult for families to make regular healthy dining choices. But with Plant Power, we may be facing a future where affordable and accessible vegan options will be more common.