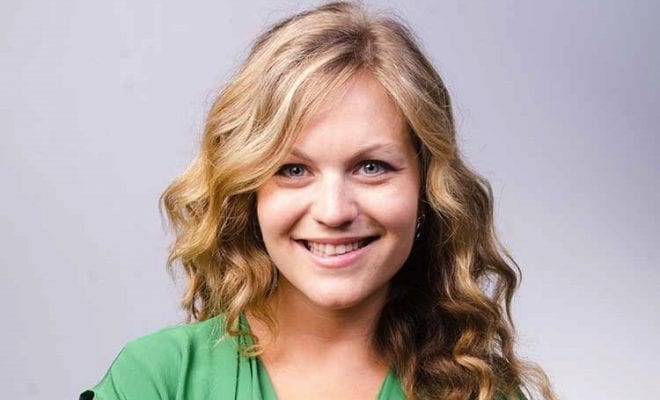 Dining
SD Entertainer Welcomes Michelle Stansbury as Newest Food & Beverage Contributor
By
|
Michelle Stansbury, prominent San Diego food blogger and CEO of Little Penguin PR, is SD Entertainer's newest Food & Beverage contributor. Michelle started San Diego food, drink, and events blog Eat, Drink, Be SD in March of 2016 and quickly established it as the go-to source for the best restaurants, bars, and happenings in San Diego.
We are thrilled to be partnering with Michelle and Eat, Drink, Be SD in order to keep our readers on the pulse of the San Diego food scene. During our conversations, Michelle shared, "Food has always been a passion of mine and the San Diego restaurants, chefs, mixologists, breweries, distilleries, and event planners have made this city into a foodie heaven. There are so many amazing restaurants to try, so many beer fests to attend, that I started the blog in order to share some of my experiences with my friends and community. I never expected it to turn into one of San Diego's most-read food blogs! We've now grown to a team of five and have been given incredible opportunities to judge chef battles, attend top music festivals, and eat a LOT of delicious meals."
Five years ago, Michelle started Little Penguin PR, a boutique public relations company in San Diego. Michelle excels at building credibility, generating positive press and media exposure, and positioning companies as experts in their industry. Michelle produces results that deliver both short-term and long-term brand value. She uses her skills to give back to the community, working with inspiring nonprofits like Big Brothers Big Sisters of San Diego County and Wounded Warrior Homes. Michelle is also a sought-after speaker, sharing her expertise at conferences, industry organizations, and professional groups.
She told us, "One of the reasons I started Eat, Drink, Be SD is to stay on the cutting edge of how news is being disseminated. Media is evolving more quickly than ever. First, the digital revolution made news and content able the be shared more quickly and freely. Now, we've entered into a time of citizen journalism where individuals are essentially becoming their own media outlets, sharing both news and their personal experiences through social and digital media. The role of reporters and the role of PR professionals are merging into communication professionals who understand the best way to share relevant, timely stories."
Michelle's forward thinking perspectives are one of the reasons we are excited to be partnering with her. SD Entertainer was designed to allow readers to be an active part of the conversation, encouraging comments, posting blogs and reader-generated reviews.
To reach out to Michelle for her story ideas or tips, email her at Michelle@sdentertainer.com and don't forget to check out her blog at EatDrinkBeSD.com.