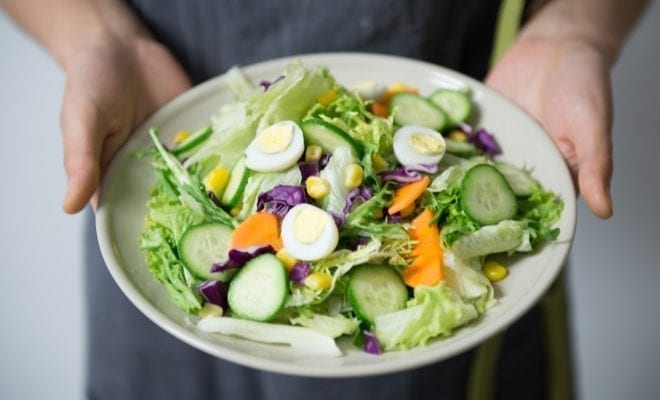 Dining
Healthy Fast Food Options in San Diego
By
|
Eating out doesn't have to be unhealthy. If you are stuck in the office all day and need something quick on your lunch break, here are some healthier choices that you can make that will also taste great.
This restaurant is the new way to eat fast food that is also healthy. There are burgers, sandwiches, and smoothies, that will all fit into your healthy and fast paced lift style. Choose the South of the Border Burger with a gluten free bun, or a fish filet with amazing tarter sauce. Eating healthy has never been this tasty. They have a mindset that healthy food should make you feel good, and taste even better.
Native foods is a tasty way to get your healthy calories of the day. This company uses organic ingredients for almost all of their dishes and ingredients. They have a passion for fresh food and supplying happiness to it's customers. All of the food is made fresh every day, and the entire menu is based off of plants. These homemade meals will make you wonder why you ever had greasy fast food to begin with.
This company has a strong passion to make the public aware of the harmful outcomes of eating animal meat. There are no animal products used in any of their food and are completely natural with no artificial ingredients. They understand that we all live a busy life, and that sometimes we might not have time to sit down and prepare a healthy meal. They are here to help you live a better lifestyle, and create a healthier diet.
True Food Kitchen is always changing its menu, to keep things new and fresh. They are driven by the passion to spread the word of healthy foods and healthy choices. They believe that health is a journey, and they want to be a part of it. Another positive thing about their menu constantly changing, is that you get to try new things, and explore new foods that you might have never tried before. Come and enjoy True Food Kitchen where there are gluten free, vegetarian, and vegan options.
This fast food restaurant is nothing short of healthy and tastes too good to be true. Create a bowl with veggies, rice, and protein. There is no dairy, trans fat, skin, or frying involved while preparing this food. Create a lunch that is fast, delicious, and of course healthy. The bowls at Flame Broiler are so tasty, that you'll forget how good it is for you. Choose to do an all veggie bowl with rice, or all protein with rice. The choice is up to you and what goes in your bowl. Living a healthy life style is all about choices, so it's time to make them.
Life is about choices, and our health is something that is very important to our well being. So, where will you chose to eat lunch today?