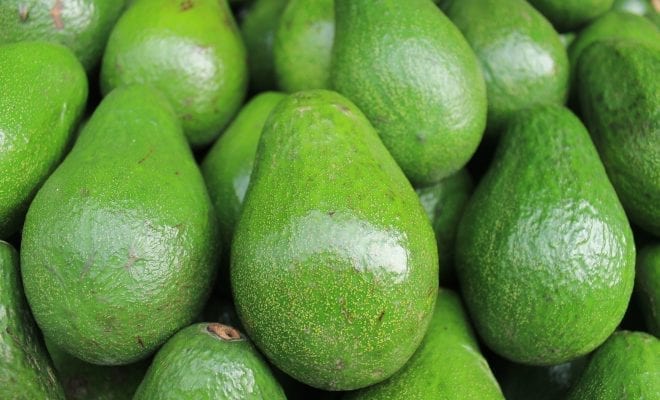 Dining
Delicious Avocado Toast Recipes to Try
By
|
From avocado inflatable inner tubes, to avocado scented candles, to avocado themed phone cases, there is one trending vegetable you should be aware of. If you're not a fan of the trending avocado accessories, you at least have to try avocado toast. Start your day off right with delicious avocado toast! Be creative and bring your toast to a whole new level.
Salted Avocado Toast
The original avocado toast is delicious and simple. All you need is sourdough bread and a whole avocado. Put your bread in the toaster until it is golden brown. Spread the avocado on the bread and sprinkle some lemon pepper and salt on the toast. The toast will taste like perfection and remind you of your love for avocado.
Grilled Cheese Avocado Toast
This deliciously cheesy toast will start your mornings (or afternoons… or evenings) off right. You will need your favorite bread, 1 avocado, and of course, cheese. Choose either provolone or cheddar cheese for the best flavor. You will be making this toast in a skillet or pan.   Put butter on both sides of your bread and place it in the pan. Once the bread is toasted, put the slices of cheese on top and let it cook for about one minute. When the cheese has melted, put the toast on a plate and scoop on the avocado. Make sure to sprinkle some salt for extra flavor and enjoy your breakfast.
Bacon Avocado Toast
The crunchiest and best way to eat breakfast. You'll need bacon, cheese, bread and, of course, avocados. Make sure to cook your bacon to a crispy texture and lay the strips on your toasted bread. Then, spread the avocado on it. Sprinkle some provolone cheese on top and you will have yourself a hearty breakfast. Another variation comes from Good Foods; it includes bacon, cherry tomatoes, and chili flakes. What more do you really need?
Vegan 'Cheesy' Avocado Toast
If you're always on the go, yet still want a nutritional breakfast, try minimalist baker's recipe for a quick and delicious start to your day. This recipe is vegan, gluten free and only uses three ingredients. Topped with vegan parmesan cheese and a little red pepper flake, the combination is delicious. Consider taking it into work for a quick snack.
Pesto Tomato Avocado Toast
This tasty toast will be the perfect start to the morning. You will need bread, avocados, pesto, and tomatoes. Once your bread is lightly golden, spread your avocado on it. After this step, lay down tomato slices and finish it off with your pesto. This toast will actually make you  excited to get up in the morning.
Spring Avocado Toast
This toast is definitely on the sweeter side. You will need apples, bread, avocado, and paprika. Toast your bread and get ready to stack it with toppings. Slice your apple into thin slices and lay them down after you've spread the avocado on. After this, sprinkle on the paprika. If you really want, you can put some feta cheese on top as well. This sweet taste will bring your toast to a whole new level.
Egg and Avocado Toast
This is the ultimate way to make your toast in the morning. Toast bread and spread on the avocado. Cook your eggs how you like, and scoop them onto the avocado toast. Sprinkle some mozzarella cheese to top it off. You have now created the perfect breakfast sandwich. Or try this sunny side egg recipe from skinnytaste. Not only is this snack or breakfast delicious, but it also is easy-to-make. Only including five ingredients, this recipe takes five minutes to make. For more of a kick, add some hot sauce.
Mexican Avocado Toast
If you like Mexican inspired food and a side of tequila, this is the recipe for you. Enjoy food blogger Jessica Merchant's tasty recipe filled with fresh cilantro, grilled sweet corn, and crumbled queso fresco cheese. But, most importantly, enjoy the fresh avocados.
Cream Cheese Avocado Toast
Test out a cream cheese and avocado sourdough toast, which may possibly be the best post-workout snack created. Feedfeed offers an appetizing recipe with cream cheese, avocado, sunflower seeds, cucumber, and tomato.