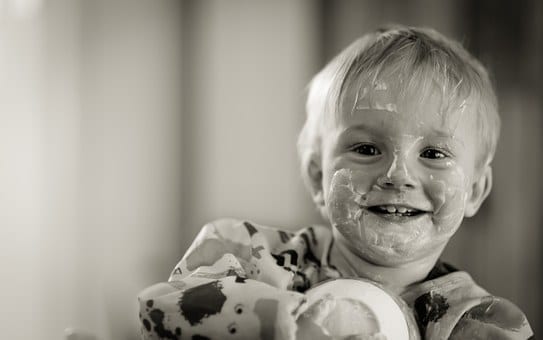 Dining
Chefs Share: Childhood Memories That Inspired San Diego's Top Dishes
By
|
Our earliest memories of food shape what we eat, how we cook, and for some skills chefs, what we do for work. I asked some of San Diego's best chefs to share their favorite childhood dishes and how those memories have inspired their current menus.
Bacon-wrapped Meatloaf
Bill Sauer of The Duck Dive takes inspiration from his mother, who he says "was a very good cook. She made basic food, but always created everything from scratch. Dishes like Salisbury Steak, meatloaf and cinnamon rolls were her specialty." With a nod to his mom's meatloaf, he includes the dish on his menus. "I have been doing meatloaf for a few years in restaurants, using basically my mother's recipe with a few small changes. I wrap the whole loaf in bacon, cook it, slice it and grill it on the charbroiler. Just like my mom did for me, I serve it on mashed potatoes with carrots, except I use baby carrots roasted in black pepper and brown sugar. My mother always topped off her meatloaf with a ketchup glaze, and I like to do a smoked tomato jus with fried onion strings."
Fried Chicken
The Rail's John Hamaker says his favorite childhood dish was "My mother's fried chicken! You could see the love and care she would put into the meal, and you could definitely taste it with every bite. She'd spend the whole day getting everything ready – absolutely everything was from scratch. It's honestly some of the best fried chicken I've ever had, and I've had a lot of fried chicken. To this day, it's still what I ask for on my birthday!" While the talented chef can make almost any culinary delight, he struggles to recreate his childhood fried chicken, sharing "It's tough to recreate your mom's cooking!"
Veal Tenderloin with Double Cream from Normandy, Calvados, Wild Mushroom
Chef Fabrice of the The Westgate Room shares "The family would go hiking and mushroom hunting on Sunday morning. For the family lunch my grandmother would use the fresh mushroom collected that day and make this dish using the local ingredient from Calvados (the region I am from). My father would have his own reserve of calvados, the cream and veal was from local farmer a few minutes from our house."  Chef Fabrice will make that dish for San Diego from time to time at The Westgate Room for Sunday brunch.
Steamed Clams with Butter
JRDN Chef Dave Warner shares, "Growing up on the Jersey shore, this is a quintessential dish. My dad would send me down the fish shop for a sack regularly." Chef Warner now makes that dish for his family, but he says he "uses a lot more butter." While steamed clams are not at the JRDN menu, he shares "It generally informs the way I cook. It's a really simple dish and a reminder that as a chef I should choose quality ingredients and let them speak for themselves."
Indian Madras Curry
Chef Davin Waite is chef-owner of Wrench and Rodent Seabasstropub and The Whet Noodle, an izakaya and ramen house. Growing up, he shares that his fondest food memory is his dad's Indian Madras Curry, "It's as common as beef stew in an English household. He used to travel a lot and whenever he would get back from a long trip, the curry would be extra spicy. I think this was an attempt to ward off sickness. Must have worked because I never remember seeing him sick!" Chef Waite AND his brother Loren, who's also a chef at Wrench and Rodent, recreates their dad's curry for our families, though he says "Dad still makes it better."