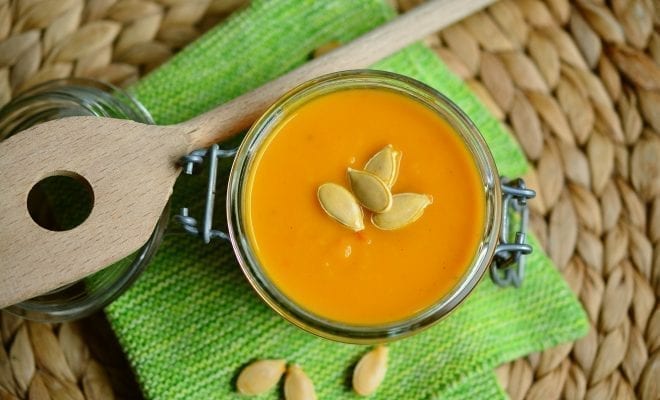 Dining
5 Ways to (Pumpkin) Spice up Fall
By
|
California may still be sunny and 75, but that doesn't mean you can't embrace the fall essentials because it's official pumpkin spice season, and pumpkin spice lattes aren't the only way to get into the fall spirit. Discover new ways to incorporate pumpkin into your fall diet and get excited for the rest of the holidays that are just around the corner.
Pumpkin Smoothie
There's nothing sweeter than a pumpkin smoothie to start off your morning, and to really welcome the season of fall. You will need:
cup milk.
1/2 cup pumpkin puree.
1/2 cup yogurt.
1 tablespoon maple syrup.
1/4 teaspoon pumpkin pie spice or cinnamon.
Splash vanilla.
1 frozen banana.
Blend all of your fresh ingredients together, to create the perfect drink for this time of the year. This tasty treat is the perfect way to enhance San Diego's warmer fall, by cooling down with a chilled beverage. You can make them in bulk as well and save them throughout the week, so you can start every morning with a little dash of pumpkin spice.
Pumpkin Almond bowl
Replace the traditional Acai bowl with this festive alternative. This recipe is vegan, gluten-free, and delicious, you'll want to have it all year round. Blend the ingredients below, add your favorite toppings, and enjoy!
½ cup organic pumpkin purée
½ cup steamed + frozen butternut squash
½ frozen banana
½ cup steamed + frozen cauliflower
1-2 pitted dates to taste
1 teaspoon pumpkin pie spice (or use ½ teaspoon cinnamon, ¼ teaspoon nutmeg, ⅛ teaspoon cloves, ⅛ teaspoon allspice)
1 tablespoon almond butter
¼-⅓ cup coconut milkTOPPINGS:
Pumpkin granola
Flaked coconut
Chia seeds
Almond butter
If you want a quick frozen treat on the go, you can also grab a Pumpkin Almond bowl at your local Nektar for the fall season. This seasonal treat tastes just like a cold pumpkin, allowing you to enjoy your favorite dessert, guilt-free with the delicious crunch of almonds and refreshing taste of pumpkin.
Pumpkin Pancakes & Waffles
Keep things easy on a Sunday morning and whip up some delicious pumpkin pancakes or waffles. Trader Joes has a tasty pre-made mix that is easy to make and tastes even better with their Pumpkin Butter.
Cafe 222 is famous for their light and delicious pumpkin waffles that are very popular among the San Diego locals. Located on Island Avenue, this breakfast joint is one of the best and has been for the last 25 years. Whether you want a lazy Sunday attempting to make your own pumpkin waffles or want to make a day out of your pumpkin obsession, there are numerous ways that you can get your fix.
Pumpkin Muffins
These pumpkin muffins are special because they have chocolate chips. Enjoy the gooey chocolate with the tasty flavor of fresh pumpkin that'll melt in your mouth.
All of these tasty ingredients will create the pumpkin snack that will entice your cravings. Make sure to fill your muffin pan while baking these goodies for 20 minutes on 400 degrees in the oven. Feel free to add more toppings that you think may spice up the flavor; peanut butter chocolate chips, marshmallows, or nuts are some of my favorites.
Pumpkin Beer
If you're a beer lover, you're going to love the Punk'In Drublic Imperial Pumpkin ale at Coronado Brewing. The seasonal beverage will warm you up on a brisk fall night and is mixed with cinnamon, nutmeg, brown sugar, and honey, along with pumpkin puree. The slightly sweet taste is the perfect amount to offset the bitter ale flavor, creating the perfect combination of bitter and sweet. Get your friends together to celebrate fall and enjoy your new favorite beer while embracing being #basic.