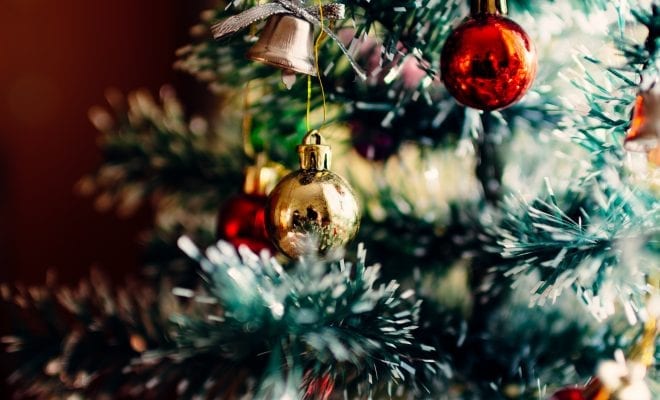 Stage Shows
San Diego Plays & Shows to Get You in the Holiday Spirit
By
|
It's the most wonderful time of the year, and America's finest city is gearing for the winter season. This city is home to some fantastic theaters that put on showstopping performances. Whether it be a Christmas musical, cheerful play, or some festive acrobatics, San Diego has it all to get you in the holiday spirit. Check out these seasonal shows happening all around town – some iconic winter classics, some with modern twists, all holiday fun!
The Old Globe: 1363 Old Globe Way, San Diego, CA 92101
Price: $30-$90
San Diego has a new Christmas show in town, this time with a funny and highly theatrical reimagining of one of the most beloved holiday stories. The show will feature all of the traditional elements of this classic Dickens story with a comical twist that will you have laughing all the way through. 
Diversionary Theatre – 4545 Park Boulevard, San Diego, 92116
Price: $15-$50
Out of work and options, David begins his career as an elf in Macy's Santaland during the holiday crunch. Battling throngs of rabid families clamoring towards a drunken Santa to satiate their Christmas fix, David makes do with observations on human nature, and an unexpected connection to the holiday spirit. Fritz' Lounge will host a post-performance in the form of a holiday newsletter, Season's Greetings finds Mrs. Dunbar, chipper as ever, updating us on her family's apocalyptic year.
Point Loma Playhouse – 3035 Talbot Street, Point Loma, CA 92106
Price: $14-$20
An expose on what really goes up in the North Pole, this comedy show features a tell-all with the Santa's eight reindeer. Prepare to witness the shocking truth of what living in Santa's Workshop is really like.. This show is intended for mature audiences. 
California Center for the Arts, Escondido – 340 N. Escondido Blvd., Escondido, CA 92025
Price: $45-$100
Cirque Dreams Holidaze lights up the 2019 holiday season with its popular and electrifying stage spectacular The New York Daily News proclaims a "delicious confection of charm, sparkle, and talent by the sleighload and so full of energy it could end our dependence on oil." Over 300 imaginative costumes, 20 world-class astonishing acts, the finest singers, original music and seasonal favorites celebrate Thanksgiving, Chanukah, Christmas and New Year's in a 2-hour breathtaking spectacle. 
Cygnet Theatre – 4040 Twiggs Street, San Diego, 92110
Price: $30-$65
Bring the family to enjoy the holiday classic adapted from Charles Dickens' timeless tale of hope and redemption. This production features original music, stagecraft, puppetry, and live sound effects.
St. James by the Sea Episcopal Church – 743 Prospect Street, La Jolla, CA 92037
Price: $30-$45
Celebrate the magic of Christmas with one of the best up-and-coming tenors of this generation. This talented young vocalist will be performing a selection of classic Christmas carols, including traditional Irish songs and more!
Spreckels Theater- 121 Broadway, Suite 600, San Diego, CA 92101
Price: $34-$89
Come out and experience the magic of the holidays with a performance from the City Ballet of San Diego in their beautiful rendition of The Nutcracker. Voted the best Nutcracker production in San Diego, this elaborate and elegant production is one you don't want to miss.
Southwest High School – 2001 Ocotillo Dr, El Centro, CA 92243
Price: $25-$35
A Christmas performance featuring traditional mariachi music, Mexican posada songs, and favorite Christmas classics. This is your chance to experience a performance by the internationally recognized Mariachi Sol de Mexico de Jose Hernandez!
Museum of Making Music – 5790 Armada Drive, Carlsbad, CA 92008
Price: $25-$30
Accomplished jazz pianist Scott Wilkie will be performing in this annual Christmas concert, accompanied by his incredible band. They will be performing at the Museum of Making Music for the first time ever, and the performance is nothing short of spectacular. 
Noel Noel – Multiple dates from Dec. 14 – Dec. 22 
San Diego Symphony – 750 B St, San Diego, CA 92101
Price $20-$100
Let the holiday spirit bring you and your family out to a performance of the annual Noel Noel concert! Blending elements of old-fashioned carols with newfound festive music, this concert is a bright and delightful experience, and yes, you're encouraged to sing along!
San Diego Civic Theatre – 1100 Third Ave., San Diego, CA 92101
Price: $27-$85
The producers of Broadway's smash hit "The Illusionists" have brought together the world's greatest entertainers for a spell-binding and incredible new holiday production – A MAGICAL CIRQUE CHRISTMAS! Experience the magic of Christmas with dazzling performers and breathtaking cirque artists from all corners of the world, accompanied by your favorite holiday music performed live. Get into the spirit of the season with this merry treat that's perfect for the entire family.