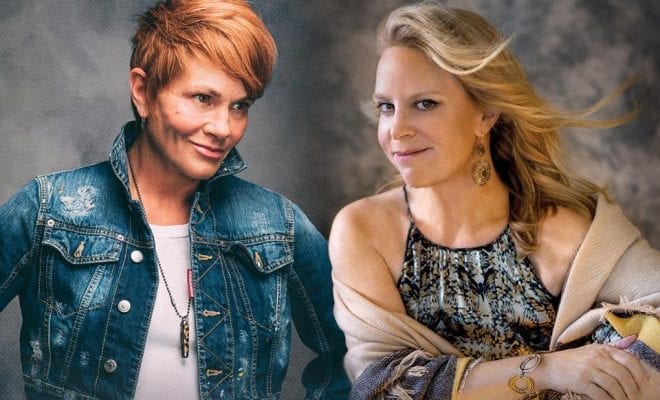 Music
Mary Chapin Carpenter & Shawn Colvin to Perform at The Center For the Arts
By
|
Two of folk music's biggest legends will be performing at The Center for the Arts, Escondido on December 5. Mary Chain Carpenter and Shawn Colvin will take the stage together for a truly unforgettable night of excellent music.
Mary Chapin Carpenter began her storied career as a folk-influenced performer in the Washington, D.C. area, eventually finding favor on country radio in the '80s and '90s upon which her music reached the mainstream. Her emotionally intelligent music blends a mix of contemporary and singer-songwriter influences, as heard in her 1987 album Hometown Girl.
Carpenter gradually transitioned to more country-leaning material with the 1990's Shooting Straight in the Dark, which included the hit single "Down at the Twist and Shout." Over the years, Carpenter would go on to release a handful of albums, selling millions of copies. At the turn of the millennium, she would return to her roots in contemporary folk, exploring personal themes.
Shawn Colvin has proved to be a timeless artist in the singer-songwriter genre, standing out as a singular and enduring talent. Her songs are the masterful craft of emotion and catharsis that have continued to serve as companions for her lifelong listeners. Ever the masterful storyteller, she weaves tale after tale of complex tenderness, empathy, and humor that is bound to make you feel.
Since the release of her debut album nearly 30 years ago, Colvin has hardly taken a break from creating. She has won three GRAMMY Awards, written a critically acclaimed memoir, maintained a non-stop national and international touring schedule, appeared on countless television and radio programs, had her songs featured in major motion pictures, and created a remarkable canon of work.
Don't miss your chance to witness these two legends in person as they perform at the Center for the Arts, Escondido on December 5 at 7:30 pm in the Concert Hall. Tickets are available online, at the Center ticket office, or by calling 800.988.4253.