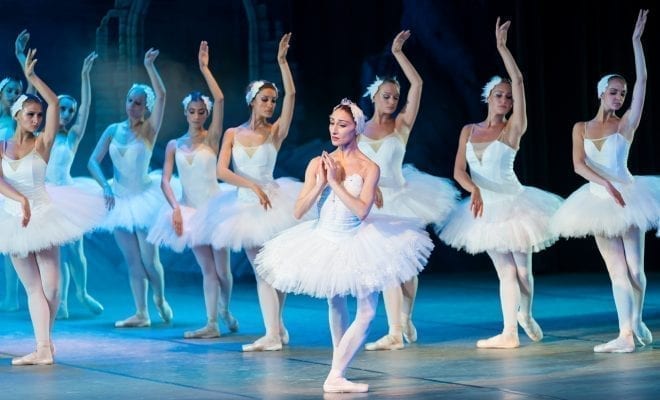 Arts
Don't Miss These Theatre Productions this Summer
By
|
Create a summer filled with trips to the theatre and enjoy shows that will have you laughing, crying, and feeling inspired. From Hairspray to The Little Mermaid there are many productions here in San Diego that are ready for you to enjoy and explore. Create the perfect night that you won't forget with these impeccable shows filled with music and dancing.
Come be a part of the classic tale of Ariel and her dream of walking on land. This musical is filled with all of the original songs such as Kiss the Girl and Part of Your World. This is the perfect summer event for you and the whole family. Located at the Moonlight Stage Productions theatre, this show is sure to be a hit.  Let this show be a part of your world from July 19th through August 5th. Tickets are $5-$10 and the show starts at 8pm.
This musical will be performed at the Moonlight Stage Productions theatre and will be active from August 16th through September 2nd at 8pm. This show is filled with unfulfilled dreams, love, and tragedy. Norma Desmond is a famous movie star who is longing to get back into the business and is having no luck. She then meets Joe Gillis and there are a series of events that lead to the ultimate conclusion. This dramatic love story and message to follow your dreams is portrayed throughout the show. Tickets are on sale for $10-$55.
At the Shenandoah Theatre on July 20th through July 30th will be the production of Hairspray. This musical follows around plus-sized teen Tracy Turnblad as she fights to have her dream of being on the Corny Collins Show. All Tracy wants is to be a professional dancer and fall in love with Link Larkin. Her dreams do start to come true, for a little while. Her and her friends fight to dance and fight for equality through out the show. Catch this upbeat and inspirational musical this summer.
My Fair Lady will be showing from July 12th-July 30th at 8pm. Located at Muhlenberg College, this show is sure to show off the classical music style. This is a Tony Award winning musical for it's astounding soundtrack and witty humor. If you want some laughs and impeccable music, this show is perfect for you. Eliza Doolittle and Henry Higgins are a couple that learn about love and transformation, together. Come transform you evenings into sing-alongs and a perfect time.
This spectacular show is located at the Muhlenberg College and is open rom June 28th through July 29th, so don't miss out! This show follows a young boy who has run away from home and is seeking company. While away on his adventure he meets characters and creatures that show him what life and love are really about. They teach him the importance of family and how to appreciate people in your life. This magical show is a must-see, so hurry before it's too late.
Enjoy your night out to the theatre with these shows you won't soon forget.