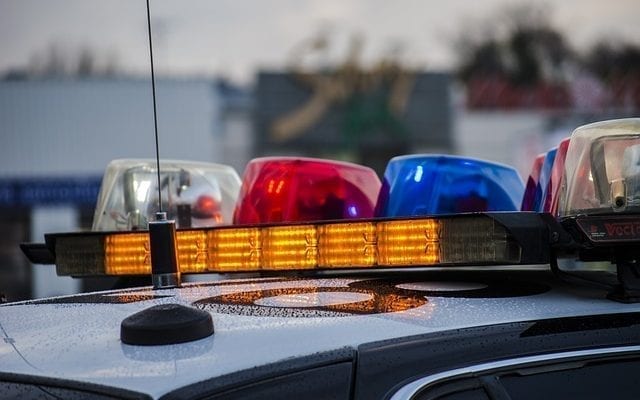 News
Authorities locate man accused of killing four people at a Waffle House restaurant
By
|
The people of Nashville, Tennessee endured the scary reality of a suspect accused of killing four people at a Waffle House restaurant still on the run, with authorities scrambling to locate the man. As of 11:22 a.m. PDT, police say the suspect has been aprehended.
BREAKING: Travis Reinking apprehended moments ago in a wooded area near Old Hickory Blvd & Hobson Pk. pic.twitter.com/00ukga37s6

— Metro Nashville PD (@MNPDNashville) April 23, 2018
Hundreds of law enforcement officials spent much of Sunday night and Monday morning searching for Travis J. Reinking, who police said entered a Waffle House restaurant and used an AR-15 rifle to gun down customers.
Four people were killed – Akilah Dasilva, 23; DeEbony Groces, 21; Joe R. Perez, 20; Taurean C. Sanderlin, 29 – four were seriously wounded. According to authorities, Reinking would have been able to inflict greater bloodshed if it hadn't been for 29-year old customers James Shaw Jr., who wrestled the rifle away from the shooter while he was reloading. Shortly after, Reinking fled the restaurant, where he has been on the run since.
This is not the first time Reinking has been on law enforcement's radar, as he was arrested near the White House last July when he got past a security checkpoint with hopes of meeting President Trump. 
Before being found, Reinking had been elevated to the Top Ten Most Wanted list for the Tennessee Bureau of Investigation. According to police reports, Reinking's family members expressed concern for him, citing instances of delusional behavior for extended periods of time. One report details how Reinking believed he was being stalked by singer Taylor Swift, stating she was hacking his phone and Netflix account.
Following his arrest after the White House incident, Reinking was forced to surrender three rifles and a handgun to officials in August, months before he moved to Nashville. The confiscated weapons were given to his father, Jeffrey Reinking. Law enforcement officials couldn't explain how Reinking came back into possession of one of the weapons, the AR-15 used in the Waffle House shooting, which was turned over to his father.
In a news conference, Tazewell County sheriff Robert M. Houston told reporters Jeffrey Reinking had a legal right to inherit those confiscated weapons, saying "He was allowed to do that after he assured deputies that he would keep them secure and away from Travis." He continued, "We have no information about how Travis came back into possession of those firearms."