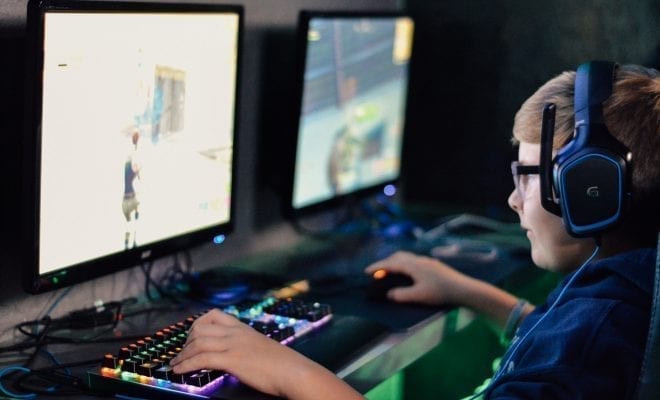 News
US Teen Wins $3 Million at Video Game Fortnite Tournament World Cup
By
|
A 16-year old gamer took home the $3 million prize this weekend after winning 1st place at the Fortnite World Cup final. Kyle Giersdorf won the solo event at the esports competition that was held at the Arthur Ashe Stadium in New York City.
Leading up to the event, more than 40 million players competed for their chance to make it to one of the grandest stages in video games, but the finals featured only 50 duos and 100 solo players. Gamers competed for a cut of the massive $30 million pool, a trove of prize money that has poured in from investors and companies looking to get in on one of the hottest new competitive sports.
Giersdorf, known by his online username Bugha, has nearly 200,000 followers on Twitter, 140,000 followers on Twitch, and 187,000 subscribers on YouTube. Upon being announced as the winner of the game, he climbed out of his seat and raised his arm in a victorious roar, before shaking his head as if in utter shock.
He later stated: " Word's can't really explain it. I'm so happy. Everything I've done, the grind, it's all paid off and it's just insane." A cool $3 million in prize money may seem like something absolutely out-of-this-world for anyone, but this 16-year old says he plans to save this money, but might splurge on a "new desk and maybe a desk for [his] trophy."
Second-place Harrison Chang took home $1.8 million, while third and fourth place winners each took a least a million in winnings. Not too bad for playing some video games, eh?
For some, video games are viewed as a hobby, but it has grown into a multi-million dollar industry. Esports is quickly becoming one of the fastest growing entertainment sectors in the world, with gamers from all over the world training and competing to take home glory and victory. 
Fortnite, the immensely popular multiplayer third-person shooter by Epic Games, has taken the gaming world by storm, quickly rising to become one of the most popular video games in history. The game features an ever-shrinking map while 100 players battle it out collecting weapons and building structures. In 2018 alone, the game raked in $2.4 billion, making it the most annual revenue of any game in history.