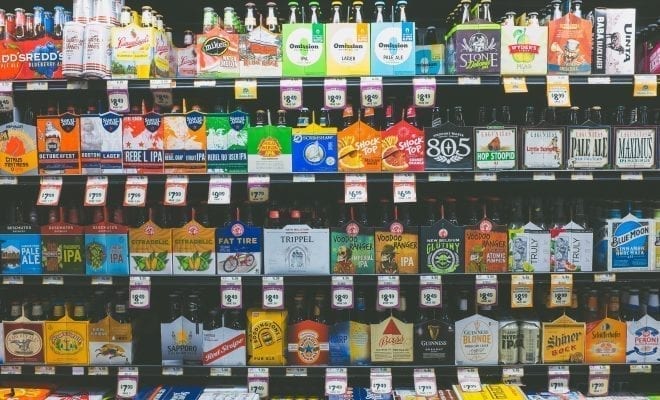 News
There is a Nationwide Shortage of Hard Seltzer White Claw
By
|
White Claw summer is over, but that doesn't mean Americans voracious thirst for the popular hard seltzer has been quenched. Demand for White Claw has only continued to climb, and now, the US is facing a shortage of the beverage across the country. 
"We are working around the clock to increase current supply and total capacity heading into 2020 so that we can get every consumer White Claw when they want it," White Claw president Phil Rosse told CBS News in a statement.
So far, the company has not specified when its wildly popular drink will once again line the shelves of American stores. Distributors have apparently been told they are on an "allocation basis," meaning White Claws are being deliberately allocated rather than having the ability to place orders without limits.
White Claw has had quite the summer, with sales of the drink rising 283% to $327.7 million in July. It has accounted for more than half of the overall hard seltzer sales in the United States, as consumers continue to prefer beverages with fewer calories and less sugar. 
With the market seriously lagging behind demand, some may wonder, "Why not just pick up a case of White Claw's main competitor, Truly?" It turns out, brand loyalty for White Claw runs deep among the younger crowd, with many scoffing at the idea of drinking anything but an ice-cold Claw. 
There is still no word on precisely when this "Claw drought" will be declared over. If you're able to pick up a case at your local market, consider yourself among the luckiest of fans. Until then, your next White Claw Wednesday may have to be put on hold.