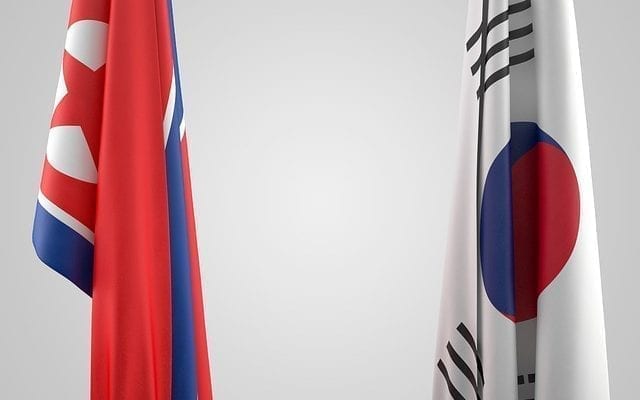 News
The 2018 Winter Olympic's opening ceremonies kick off amidst peace between Koreas
By
|
The 23rd Winter Olympics kicked off in spectacular fashion with high spirits and extremely low temperatures. In an unexpected show of unity, South Korea and North Korea marched into the stadium together. With the heavily defended border less than 50-miles away from the arena, the two historically opposed sides displayed hope in a time where tense political standoff between the two have brought with it fear of armed conflict.
Kim Yo-jong, the younger sister of North Korean leader Kim Jong-un, was sitting closely behind Vice President Mike Pence, who was leading the American delegation. Also in attendance was the father of Otto Warmbier, the American student that was arrested in North Korea, but was sent home after falling into a coma where he died soon after. Kim Yo-sung and South Korean President Moon Jae-in even shook hands, with each looking particularly pleased, in light of the opening ceremonies.
In a last minute decision, North Korea agreed to add a dozen of their athletes onto the women's ice hockey team of South Korea. President Moon Jae-in said, "Many considered it an impossible dream to have an Olympics of peace, in which North Korea would participate and the two Koreas would would form a joint team," while addressing the International Olympic Committee earlier this week. Others were not too thrilled of the decision, including Elisa Lee, a former South Korean coach and member of the National Assembly. She said "Instead of paying attention to all of the excellent athletes who are coming from all over the world, we are paying attention to the inter-Korean women's hockey team."
Security has said to be at an all-time high for the 23rd Winter Olympics, with the Department of Homeland Security issuing warning to Americans in attendance that cyber criminals will likely be targeting the games. South Korea is also on high alert, with their Olympic Committee's Security Command Center vigilantly monitoring computer networks for North Korean hackers who have managed to infiltrate its media and financial computer systems in recent years. Josh Hultquist, the Director of Threat Intelligence at the security firm FireEye said, "The Olympics involve so many countries, and so many sports, many of which have their own infrastructure, that it has become a rich target environment for many adversaries."
While the seemingly united Koreas were a calming touch to the high tension political atmosphere of the games, the absence of some Russian athletes was tough to go unnoticed. After a state sponsored doping scandal was made public, it was announced that many Russian athletes would be unable to compete in this year's games.
Among the other standout athletes taking part in the opening ceremonies included the very first Nigerian contingent in the Winter Games, with a women's bobsled team competing for an Olympic medal. Nathan Chen, the American ice skating prodigy, will be seeking gold in competition. Chris Knierim is another American ice skater who comes from our very own San Diego, who will be competing for Olympic gold. Check out this list of California athletes who will be competing as well.