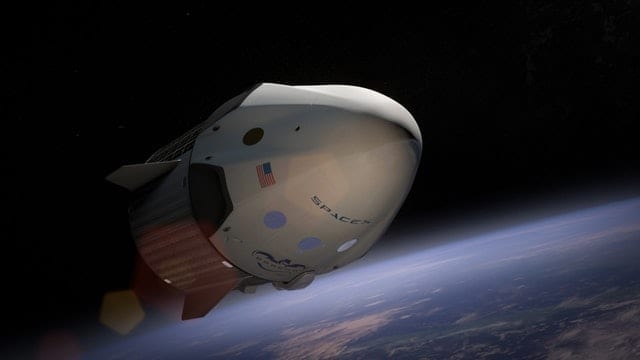 News
SpaceX is Sending First Crew-Ready Capsule to the International Space Station
By
|
On Saturday, SpaceX will be sending it's first crew-ready capsule up to the International Space Station, a bold step in the direction of launching a manned mission into space for the private company. The capsule, dubbed Crew Dragon, will launch in the early hours of the morning, bound to meet the current crew of the ISS.

The mission is officially named Demo Mission-1, and will feature the version of the company's Dragon capsule. Previous missions launched featured the capsule, but were only designed to carry cargo and supplies to the ISS. This particular capsule is designed for a human crew, and the data collected from this launch will help SpaceX prove that Crew Dragon is ready for astronauts.

The upgraded capsule includes brand new support systems, seats, control panels, and a propulsion system that can be used to keep the crew safe during a launch emergency. For Demo Mission-1, Crew Dragon will be carrying various supplies for the ISS crew, a radiation experiment, and a special passenger in the form of a mannequin decked out in the latest SpaceX astronaut suit. Similar to the Starman mannequin that was launched in the Tesla Roadster and is now on its way to Mars, this fake astronaut will be collecting data on the capsule's environment.
The mission will last approximately five days, and in that time it will provide critical data needed to understand how the Crew Dragon will perform during launch and in space. Upon arriving at the ISS, the Crew Dragon will have to prove to NASA that it can successfully dock on the space station. Previous cargo missions involving the Dragon capsule required the use of robotic arms to secure the spacecraft into place. However, this time, it will dock itself by utilizing the onboard computers to help perform the risky maneuver.

"We need to make sure that it can safely go rendezvous and dock with the space station, and undock safely, and not pose a hazard to the International Space Station," Kathy Lueders, manager of NASA's Commercial Crew Program, said during a press briefing.

The Crew Dragon is capable of accommodating up to seven passengers, and if all goes to plan with this mission, a pair of astronauts will board the craft for a manned-flight mission some time this summer. Until then, SpaceX will need to thoroughly prove that the Crew Dragon is safe for astronauts to use for future space missions.