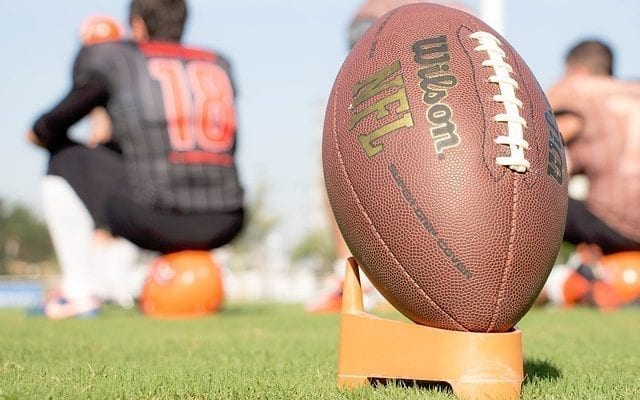 News
One-handed linebacker Shaquem Griffin dominating at NFL Combine
By
|
University of Central Florida linebacker Shaquem Griffin has been making waves at this years NFL Combine. Griffin is unique due to the fact he has played without a left hand for his entire football career. At four years old, Griffin's hand was amputated due to a rare birth defect called amniotic band syndrome, which prevented his fingers from developing fully. During his childhood, his hand caused him so much pain that he even tried to self-amputate. Despite this setback, he has not let it affect him in any way when it comes to getting work done on the field.
When coming to the NFL Combine, Griffin knew he would be facing criticism regarding his ability to play. At first, he didn't even receive an invitation to come to the scouting combine; he had to petition to receive one. This was despite the facts that he and his team went on to complete an undefeated 13-0 season, he was the 2016 American Athletic Conference Defensive Player of the Year, and had an insane 12-tackle, 1.5 sack game against Auburn.
Not one to let himself be looked over, he entered this years' combine ready to compete, no matter the amount of criticism he faced.
Griffin started the combine by breaking records, running the fastest 40-yard dash time for a linebacker since the combine became a televised event. His blazing fast time, 4.38 seconds, is on par with some of the fastest running backs and wide receivers. Next up, Griffin took to the 225-bench press. Using a prosthetic device that attaches to the weigh bar, he was able to pump out 20-reps, moving the weight easier than those with two hands.
After completing his reps, Griffin said, "So many people are going to have doubts about what I can do, and obviously, it started at the bench press. Some people think I can do three, some people think I can do five, some people didn't think I could do the bench press. But I did it and competed with everybody else and did 20, and that's just one step closer to everything I need to accomplish. There's going to be a lot more doubters saying what I can't do, and I'm ready to prove them wrong."
After showcasing his incredible athletic abilities, he charmed NFL recruiters at his press conferences and interviews, leaving an impression on several teams and coaches. Viking's General Manager Rick Spielman said, "I haven't had an opportunity to meet him yet, but outstanding kid. He's very exciting to watch on film because he just plays with his heart, with passion, and he gives you everything he has on every snap. I don't think [his having one hand] should be a factor, just because he's shown he can be productive at a high level against some high-level competition. I think each team will make that determination, but we think he's a heck of a football player, and that won't be a factor for us."
Other people who have expressed interest in his abilities include Cardinals GM Steve Keim and Seahawks GM John Schneider. Despite the immense obstacles in his way, Griffin has proven to be a multitude of things, including an amazing athlete and an inspiration to the sports world.