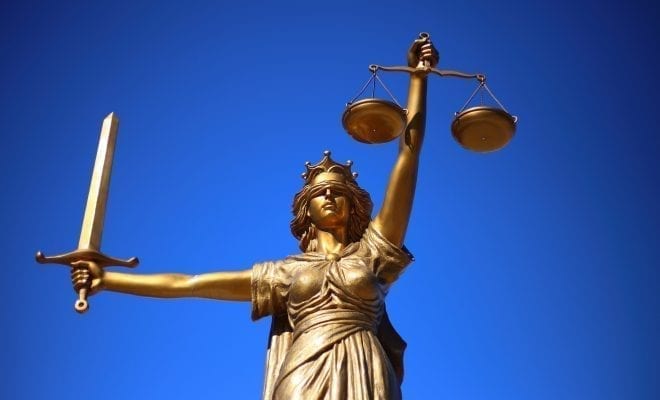 News
Senate Passes Comprehensive Criminal Justice Reform Bill
By
|
On Tuesday night, the Senate passed a massive criminal law reform bill in a rare show of bipartisan support for one of the broadest set of changes to a federal crime in decades. The bill will make its way to the House, before ending up the desk of the President for him to sign it into law. So far, the House is expected to pass it.
The "First Step Act" passed with an 87-12 vote, bringing with it a wide range of support, including conservatives, liberals, activists, prosecutors and defense attorneys. The bill has also received the support of the White House. In a press statement, President Trump said that "Working together with my administration over the last two years, these members have reached a bipartisan agreement. Did I hear the word bipartisan? Did I hear, did I hear that word? That's a nice word, bipartisan agreement, on prison reform legislation known as the First Step. It's the right thing to do."
The bill aims to ease federal sentencing laws for criminal offenders, focusing on giving judges more discretion when it comes to drug offenders. It also brings stronger emphasis on boosting prisoner rehabilitation efforts. For offenders who have three convictions, or three strikes on their record, the life sentence will be reduced to 25 years. Some 2,600 federal prisoners convicted for crack cocaine offenses before 2010 will also be eligible to petition for a reduced sentence.
Supporters of the bill hope to see a drastic reduction in our already overtaxed prison system, scaling down on overcrowding and saving taxpayer dollars to go towards more robust rehabilitation and recovery centers for those in prison dealing with addiction and mental illness. The bill will only affect federally run prisons, which make up 10% of U.S. inmates; those in state prison will not be affected. 
The 12 senators who opposed the bill included John Kennedy (WY) and Tom Cotton (AR), both senators who proposed adding the Cotton-Kenedy amendments, which would include requiring the families of victims of a crime to be notified if an individual is released from prison. It would also exclude the various eligibility clauses that would allow for shortened sentences for inmates. The amendments failed to pick up support, with no Democrats and few Republicans voting in favor for them.