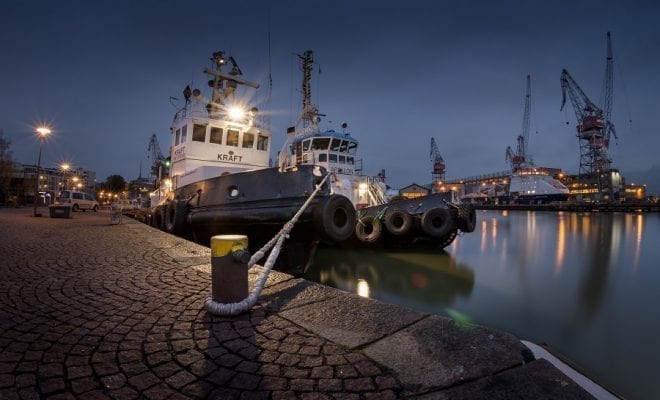 News
Port of San Diego Hit With Cyberattack
By
|
San Diego port authorities are currently investigating a cyber attack that impacted several services, including the ability to process parking permits, records requests, and other important business functions. The attack in question involved ransomware, a type of malicious software that threatens to publish peoples' private data, or perpetually limit access to it unless a ransom is paid out. Officials confirmed they received a ransom note that sought payment in bitcoin, the popular hard-to-trace cryptocurrency.
The port issued a statement regarding the attack: "The Port of San Diego has experienced a serious cybersecurity incident that has disrupted the agency's information technology systems. The Port first received reports of the disruption on Tuesday, September 25, 2018. The Port has mobilized a team of industry experts and local, regional, state and federal partners to minimize impacts and restore system functionality, with priority placed on public safety-related systems."
Port Chief Executive Randa Coniligo has said the investigation has concluded ransomware was indeed involved, ensuring that a variety of experts have been brought in to assess the situation. She said, "The team is currently determining the extent and timing of the incident and the amount of damage to information technology resources, and developing a plan for recovery." There has been no information released regarding the perpetrators behind the attack.
Incidentally, this is the second large-scale ransomware attack to happen to maritime ports. The Port of Barcelona was recently hit with a ransomware attack of a similar nature to the one in San Diego. Another cyber attack took place at the Long Beach Port, which was tracked down by authorities and isolated to a port terminal of the China Ocean Shipping Company.
Though it is yet to be determined if the attacks are connected, the entire maritime industry is on high alert for any potential cyber intrusions. Three similar cyber attacks have caused experts to speculate whether the source is one malicious group intentionally targeting ports. Maritime cyber attacks can result in serious financial losses, due to the sheer scale of business that comes through these ports on a day-to-day basis.
In the meantime, San Diego Port officials are working with the FBI and the U.S. Department of Homeland Security to assess the threat level of the Port infrastructure, and determine who is behind these string of attacks.