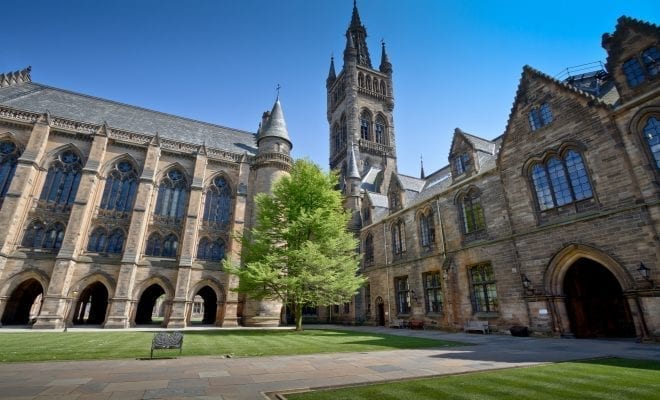 News
Parents Involved in Admissions Scheme Face Massive Fines and Tax Charges
By
|
After an explosive college entrance scheme involving wealthy parents paying test proctors to fake exam scores and bribing school administrators to accept their children into universities became public, authorities are beginning to charge those involved. Now, some parents are starting to feel the consequences as talks of potential prison time, massive fines, and tax charges are in the books.

Among the 33 prominent parents involved in the scheme, some high profile stars such as Hollywood stars Felicity Huffman and Lori Loughlin are scheduled to make initial appearances this week in Boston federal court. So far, both have remained silent on the matter, though others have begun their defense, strongly denying they did anything illegal.

The attorneys representing the defendants are fighting back against the case. One such example is that of Bill McGlashan, a former managing partner of TPG Growth in San Francisco. His attorneys argue that "Mr. McGlashan did not pay for the use of a so-called 'side door' to obtain admission for his son at USC or any other college." They say their client made a legitimate payment to the alleged cheating foundation for "legitimate counseling services" for his son. They argue his son was diagnosed with a learning disability, prompting his son to require more time to take the ACT exam.

Prosecutors have been racing to pressure some of the defendants to cooperate with the investigation, lest they face more charges. The deadline for a grand jury to hand down these additional charges is April 11, placing the entire matter in a time crunch. This has caused some experts to suspect officials are holding the potential of additional charges over the heads of the accused, in order to convince them to quickly plead guilty.

While some may avoid serving prison time, it is almost a for sure thing that they will be hit with hefty fines from the IRS for the back taxes they owe due to claiming a college deduction on their taxes. The evidence currently gathered provides solid support in charging the parents involved in the scheme with civil tax fraud penalty equating 75% of the amount they underpaid, in addition to the back taxes they owe.