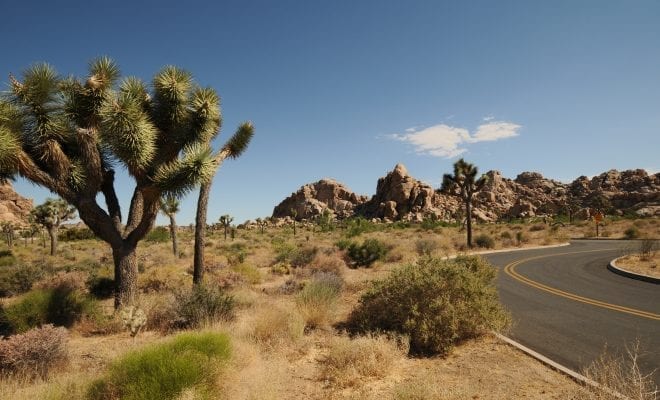 News
Government Shutdown Forcing a Temporary Closure of Joshua Tree
By
|
As the government shutdown nears its third week, national parks are beginning to suffer due to lack of staff to maintain the grounds. Joshua Tree, a national park stretching over 792,000 acres, will be temporarily closed to the public starting Thursday, January 10 according to the park's website. The park will be closed "to allow park staff to address sanitation, safety, and resource protection issues in the park that have arisen during the lapse in appropriations."

Campgrounds in the park have become increasingly unhygienic, with officials voicing concerns of health and safety for campers. Bathroom facilities on the grounds were reported to be "overflowing", designated trash bins at full capacity, and garbage was strewn about the area. Handwritten signs could be found around the park urging visitors to pick up their trash and alerting those of the lack of trash services.

During previous government shutdowns, national parks were closed entirely in order to protect the grounds in the absence of official staff. However, national parks have remained open during the Trump administration, and the lack of staff is negatively affecting the parks. Joshua Tree officials said the process of finding additional staff and resources is underway, while park funds will be used during the closure to address sanitation, safety, and protection of resources. Park officials say that park access and limited basic services will hopefully be restored soon. For the past several days, volunteers have stepped up to help clean the park in hopes of restoring the damage.

During the shutdown, the National Park Service has warned that staff shortages could lead to delayed rescue time, especially when severe weather can make entering these areas particularly dangerous. Over 21,000 National Park Service employees have been furloughed, drastically reducing capability to educate visitors and monitor behavior.

Since the shutdown, there have been seven reported deaths at National Parks. Three deaths were found to be accidental, including the death of a 14-year old girl. Four other deaths are believed to be suicides, according to Mike Litterst, the National Park Service acting chief spokesperson.

In addition to reduced safety and sanitation concerns, it is estimated that the Park Service is losing $400,000 per day from entrance fee revenue. This is shaping up to have a major impact on bigger parks like Joshua Tree, the Grand Canyon, Yellowstone, and Yosemite, all of which depend on entrance fee revenue to maintain their operating budgets.