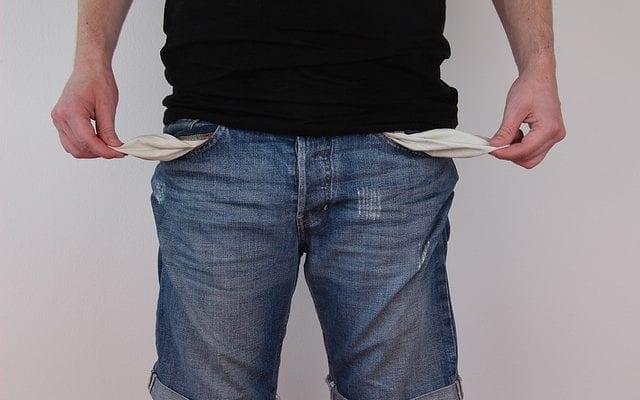 News
GoFundMe Campaign for Homeless Man Found to Be $400,000 Conspiracy Based on a Lie
By
|
Last year, a couple started a GoFundMe to help get a homeless man back on his feet. The man, Johnny Bobbitt, made headline news after he supposedly gave Kate McClure his last $20 to fill up on gas after her car broke down on the side of the road. Moved by the generosity of the man, McClure, along with her boyfriend, Mark D'Amico, started a GoFundMe page for the man, which ended up raising more than $400,000. Just yesterday, the Burlington County Prosecutor's Office in New Jersey announced formal charges for all three of them, saying the entire campaign "was predicated on a lie."
At a press conference, prosecutor Scott Coffina said that all three individuals involved are being charged with second-degree theft by deception and second-degree conspiracy. Coffina says that the story of Bobbit helping out McClure was entirely made up, with the intent to scam people out of money sourced from the GoFundMe campaign.
McClure and D'Amico actually became acquainted with Bobbit about a month prior to the launch of the GoFundMe page. Prosecutors believe that the couple met Bobbit at a casino they frequented, where they developed a relationship with him over time. Coffina believes that the entire story was based on something Bobbit posted to his personal Facebook page in 2012, which was very similar to the story presented on the GoFundMe page.
The campaign attracted hundreds of people with its touching story of deep generosity and kindness. It became widely successful, surpassing its intended goal of $10,000, and a dispute between Hobbit and the couple regarding the agreement to split the money brought the case to prosecutors attention.
A press release from prosecutors states: "Less than an hour after the GoFundMe campaign went live, McClure, in a text exchange with a friend, stated that the story about Bobbitt assisting her was 'completely made up.' She did not run out of gas on an I-95 off-ramp, and he did not spend his last $20 to help her. Rather, D'Amico, McClure and Bobbitt conspired to fabricate and promote a feel-good story that would compel donors to contribute to their causes."
As of now, there are "zero dollars" left from the GoFundMe campaign. Prosecutors say the cash was "squandered" on shopping sprees, travel, cash withdrawals, and gambling. Coffina says McClure became nervous after Bobbitt started the civil dispute, but D'Amico believed that a book deal telling their side of the story, titled "No Good Deed", would bring in even greater money.
McClure and D'Amico have since turned themselves in, eventually released without bail after booking. Bobbitt is in custody in Philadelphia, with a process currently underway to extradite him to New Jersey.