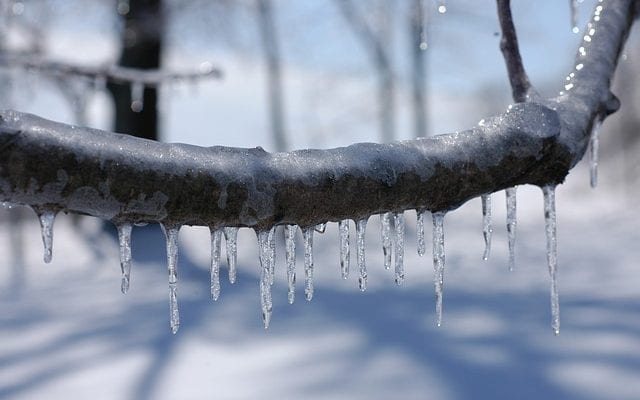 News
East coast hit with 'bomb cyclone' snowstorm
By
|
It is truly remarkable to think of the drastic difference in weather this winter season as we continue to enjoy the mild San Diego air. On the east coast, things are much different, with heavy snow storms pounding states stretching from Maine all the way to North Carolina. Meteorologists are saying this powerful storm is known as a 'bomb cyclone'. The storm is caused by a rapid and sharp drop of barometric pressure known as "bombogenesis", and is exceptionally rare. In fact, the powerful nature of this storm caused snow to fall in Tallahassee, Florida for the first time in 30 years.
So far, a state of emergency has been declared for the states of Georgia, North Carolina, Virginia, and Florida. In addition, the vast majority of other eastern states are in the midst of bone chilling cold, with some temperatures at below -10F. The extreme cold has caused portions of Niagra Falls to freeze over, and has proven to be a difficult factor to deal with for emergency services across these states.
Boston has been predicted to receive up to a foot of snow today, while New York City is said to experience heavy winds. School districts in both of these cities have been shut down. The mayors of both cities held press conferences warning residents of the dangerous conditions this storm is bringing, especially for those who have to commute to work. Boston mayor Marty Walsh said, "Both rush hours will be affected. Be patient. With the amount of snow we're getting here, we could be ploughing your street and a half hour later it could look like we haven't been there." The incredibly high rate of snowfall would be accentuated by the storm and the bombogenesis effect.
While eastern states are dealing with the storm currently, the south-east is also being struck, with snow dumping in parts of South Carolina and eastern Georgia. 35,000 customers in those areas went without power early this morning, mainly due to high winds and substantial snow fall. This is especially dangerous as it leaves residents without any heating in their homes, and the temperatures can quickly drop. The extreme cold has already been blamed for the deaths of 9 people, including 2 homeless people. While the temperature may already be cold enough in some areas below 0, the wind gusts reaching 30 mph make these areas feel 10-20 degrees colder than it is.
The storm has also been the cause of nationwide flight cancellations. Laguardia Airport in New York announced that 90% of its flights will be cancelled today due to the storm. Over 4,000 flights around the country have also been cancelled with the dangerous conditions making it impossible to travel anywhere near it.
This bomb cyclone storm is close on the heels of 2017, where we some some of the craziest storms in recent years. While these storms aren't particularly considered rare, the sheer intensity of this one is puzzling scientists. Researchers are continuing to study how climate change is affecting the birth of these storms, but are still unsure of the relationship between them.