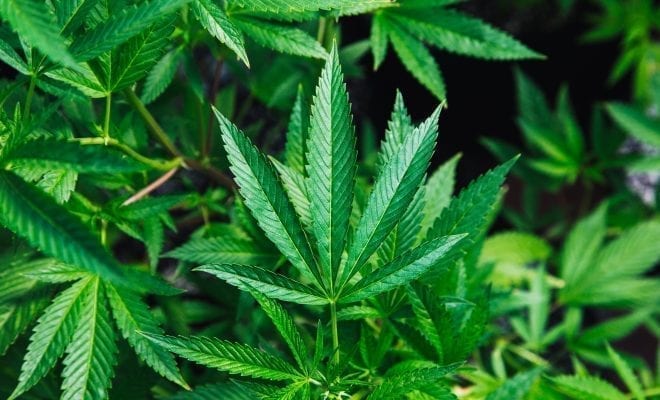 News
CBD May Help Those Struggling With Opioid Addiction
By
|
A small study published in the American Journal of Psychiatry showed that CBD may be effective in helping people deal with opioid addiction. The study involved a double-blinded, randomized and placebo-controlled clinical trial, with researchers given CBD to patients with heroin addiction. Over time, researchers found that CBD helped patients reduce their cravings for illicit drug use as well as their levels of anxiety.
Opioid cravings are one of the driving factors in drug use, and it is something that addicts particularly struggle with when trying to kick a drug habit. Researchers have been looking for an effective treatment to reduce these cravings, as it can greatly reduce the chance of relapse and overdose risk.
The study looked at 42 adults who had a history of heroin use for an average of 13 years. Most of the patients had gone less than a month without using, and were asked to abstain from any heroin use throughout the trial period. Participants were split into three groups, given a 400mg, 800mg of CBD or a placebo.
The participants were then shown images and videos of drug use and heroin-related paraphernalia, then were asked to rate their craving for opioids and their levels of anxiety. The findings detailed those who received a dosage of CBD reported a 2-3 times reduction in cravings when compared to the placebo group.
The CBD used in this study came from Epidiolex, the first ever FDA-approved cannabis-based medication. Epidiolex was developed to treat a rare form of seizures, but the drug has plenty of other advertised health benefits, such as preventing dementia and stress relief.
While this study was done on a relatively small scale, its findings have great implications in developing a safer method to treat opioid addiction. Currently, the most accepted treatment for weaning off opioids is using methadone or buprenorphine. These drugs, however, are not readily accessible by everyone and may lead to serious side effects.
With CBD becoming readily available across the country, it opens the door to thousands who struggle with opioid addiction for receiving effective treatment. "A successful non-opioid medication would add significantly to the existing addiction medication toolbox to help reduce the growing death toll, enormous health care costs, and treatment limitations imposed by stringent government regulations amid this persistent opioid epidemic," said lead author Yasmin Hurd, a professor of Neuroscience, Psychiatry, and Pharmacology and Systems Therapeutics at the Icahn School of Medicine