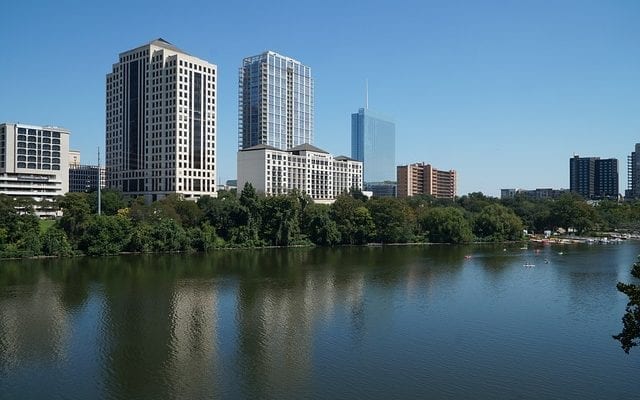 News
3 package explosions in Austin, Texas said to be connected
By
|
The people of Austin, Texas have been on edge as of late due to three package bombings have left two residents dead and two others critically wounded. An investigation launched in tandem with the police and the FBI has made authorities believe that the bombings are all connected. This has raised fears that a potential serial bomber could be on the loose in the city. Currently, the city of Austin is hosting the South by Southwest Festival, with tens of thousands in attendance.
The two people killed in the explosions were an African American teenage boy and 39-year old man. An elderly Hispanic woman was also seriously injured in one of the explosions. So far, authorities have said it is too early to tell who or what has motivated the attacks, with no possibilities being ruled out as of yet. The first explosion happened on March 2, and two more packages exploded on Monday of this week. The FBI has said that the packages that detonated did not come through the mail or any standard delivery service. Authorities have warned residents in the area to practice caution if they see unexpected packages delivered on their doorstep, and to call 911.
The first explosion occurred in northeast Austin, killing 39-year old Anthony Stephan House. According to a neighbor of Anthony, the explosion sounded like a cannon. While the first explosion was deemed as suspicious by police, the second and third explosion led the police to the conclusion that they were linked. Michelle Lee, a spokeswoman for the Bureau, said they were "definitely not ruling out a hate crime, due to the race of the first two victims."
Nelson Linder, president of the NAACP of Austin, said, "There's always concern about that, but other than the two first victims' race, there's no evidence to say there one at this time." Despite this, the people in the area are concerned and feel vulnerable.
With the thousands of attendees at the SXSW festival in the area at this time, festival organizers don't want people spreading panic. Festival volunteer Kendra Shaw told NBC News, "We don't want everyone to start freaking out. I feel like South by Southwest has done a better job over the years of handling those things."
The bureau of Alcohol, Tobacco, Firearms and Explosives said that they were dispatching members of their National Response Team to help in the ongoing investigation. This group is known for being activated in response to "significant fire and explosion incidents." They have been called on to respond to previous situations, including the bombings that took place in Oklahoma and the 1996 Olympic Games.
Texas Governor Greg Abbott has announced that his office has offered a $15,000 reward for any information leading to the arrest of the individual or individuals who are responsible for these attacks. In a statement, Abbott said "I want to assure all Texans, and especially those in Austin, that local, state and federal law enforcement officials are working diligently to find those responsible for these heinous crimes."