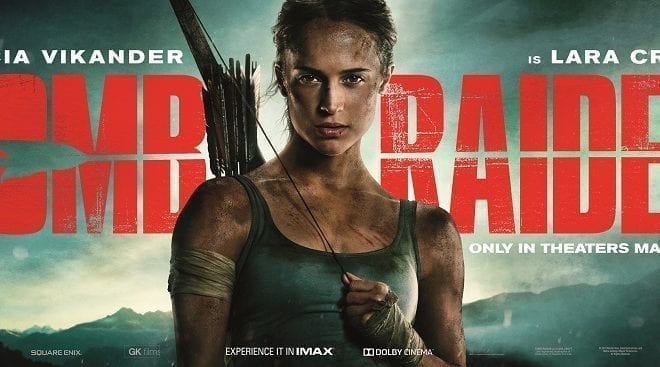 Movies
Movie Review: Tomb Raider
By
|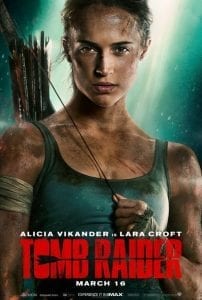 When Alicia Vikander ("The Danish Girl," "The Man from U.N.C.L.E.," "Ex-Machina") was announced as Lara Croft, the internet was abuzz. Fans wondered whether Vikander would be able to carry the wordly mantle worn by Angelina Jolie 15 years ago. Rest assured that she is more than capable.
Lara is the daughter of Lord Richard Croft (Dominic West, "Money Monster"), a business magnate and archaeologist-explorer who disappeared on a personal mission when she was a teen. Fiercely independent and hopeful, she refuses to believe that her father is dead even after seven years.
Lara works as a bike courier and has been stubbornly reluctant to touch the family's riches. A mishap with the law reunites her with her father's business partner (Kristin Scott-Thomas). The conversation compels her to take steps in gaining control of her father's global business empire before everything would be sold, including the Croft Manor. The manor holds memories of her childhood and her dear father.
A scroll and a key lead Lara to a secret basement in the manor where her father keeps treasures of his work. Of particular importance are a journal and a map to Himiko's tomb in the lost island of Yamatai, off the coast of Japan.
Himiko was the first queen of Japan, dubbed as the Death Queen. Legend has it that she ruled with dark magic and her terrifying reign was only halted when she was buried alive by her own general. Lord Croft took off to Yamatai to stop someone (Walton Goggins) from discovering the tomb. If found and opened, it would unleash a curse that would harm humanity.
Yearning to know what happened to her father, Lara follows the trails. She leaves London to Hong Kong and finds a boat captain (Daniel Wu) who helped her father earlier on his trek to Yamatai. With some persuasion, he agrees to take Lara to the island. Their boat capsizes on treacherous waters of the Devil's Sea.
Mercenaries await when Lara washes ashore. They have been there for years, trying to mine the areas in hopes of finding the infamous tomb. Thanks to Lara's arrival, now they have a way to get there. While she is initially able to escape her captors, she runs into a familiar face. Eventually everyone ends up at the tomb's door. Inside they are greeted by puzzling pieces and elaborate booby traps. The most nail-biting moment comes when Himiko's casket is unsealed.
Previously known for her dramatic roles, it's clear Vikander trained hard to perform a lot of the stunts.  Lara Croft is believable not only in her intellect, but also the physicality and agility demanded by the role. She runs, leaps, climbs, swings, dangles, fights and shoot arrows video game-style with ease.  The extended sequence where Lara latches onto and rolls inside a crashed airplane frame perched perilously on top of a waterfall, before parachuting into a canopy of forests, is unbelievable. It would have been interesting to see more flashbacks of Lara's training that turned her into this ferocious adventurer.
Aside from the Indiana Jones-like adventures, the movie's heart relies on the father-daughter relationship. This humanizes Lara beyond a video game character. The movie takes itself very seriously and could turn a sense of fun up a notch. The story comes full circle in the end and it has sequel potentials.
"Tomb Raider" delivers as a fantasy adventure actioner. Sometimes an escapade is just what we need.
Copyright (c) 2018.  Nathalia Aryani.
Nathalia Aryani is a film columnist and has a movie blog, The MovieMaven (sdmoviemaven.blogspot.com). Twitter: @the_moviemaven. She can be reached at indotransserv@gmail.com.