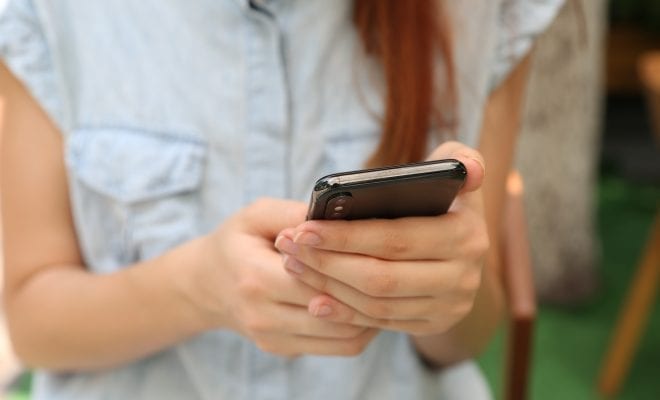 Lifestyle
Holiday Gift Idea: Top Smartphones of 2018
By
|
Our smartphones have become so much more than just a device to make calls and text people with. It has become a central device in our everyday lives, packing the power of a computer in your pocket. Choosing the best smartphone for you now comes down to a variety of details that ensure you get the most out of your device. To help you make that crucial decision, we've compiled the top five smartphones on the market you might want to check out.
This behemoth of a phone is the most powerful iPhone ever released by Apple. Packing a stunning 6.5-inch OLED display, the XS Max has plenty of screen real estate, making it perfect for watching videos, playing games, and editing photos. Speaking of photos, the XS Max is equipped with a 12-megapixel dual camera set-up, capable of snapping some seriously high-quality photos. As for battery life, this phone will have enough juice to power through even the heaviest of usage, and you'll probably find yourself some extra battery to spare.
This phone has been reported as having the best camera on a smartphone, hands down. Google has hit a home-run with the camera on this, capable of producing professional-level shots, along with some really cool features like Night Mode, which allows you to get some fantastic shots in low-level environments. The screen is a 6.3-inch QHD beauty, with HDR support so images are crisp and clear. The battery life will last comfortably all day, so need to worry about hauling around a charger.
Another massive smartphone, Note 9 is one of the highest-spec phones on the market right now. This thing can offer up a staggering 1TB of storage, allowing for plenty of room to store photos, videos, and apps. It's quite the looker as well, with the 6.4-inch AMOLED screen presenting crisp colors and true blacks. The Note 9 also comes with the S Pen, which can be sued to scribble down notes, wirelessly control your phone, and edit photos with ease. It also has one of the best batteries in a smartphone, squeezing a huge 4,000mAH one in a sleek and slim frame.
With flagship smartphones steadily increasing in price, we're getting to the point where they're becoming as much as a high-quality computer. However, the OnePlus 6T circumvents this trend, offering a flagship experience at a fraction of the price. The OnePlus 6T has a gorgeous 6.4-inch AMOLED display capable of displaying vibrant colors and boasts one of the smallest screen notches on the market. It has a solid battery life, easily capable of lasting you throughout the day. One cool feature the 6T has in an on-screen fingerprint sensor, one of the first of its kind, along with facial recognition as well.
iPhone XR – starting at $759
While released as the new budget-friendly version of the iPhone, there is little in terms of budget-level features in the XR. This thing has a powerful processor as the XS Max, along with a 12-megapixel camera. The XR has a 6.1-inch Liquid Retina display, that while is not as crisp as the XS Max, it still looks gorgeous. It comes in six striking colors and has the best battery life of any iPhone ever made. If you want to stay within the iOS system, but don't want to break the bank, the XR is the way to go.