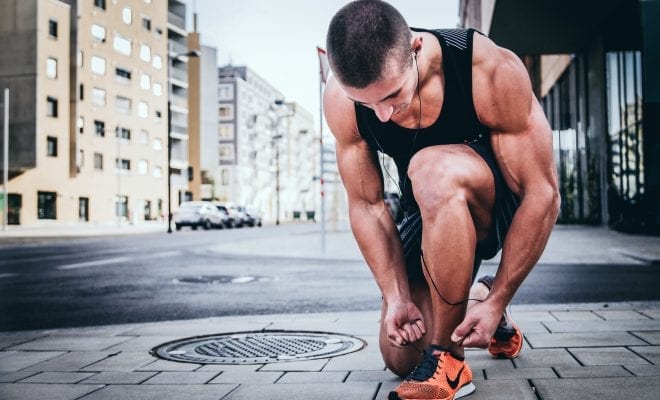 Lifestyle
Getting Fit Without a Gym
By
|
Joining a gym may sound like an obvious solution to achieving your fitness goals, but sometimes heading to one just doesn't work with your schedule. During the busier periods of our life, our normal work out routine can get compromised, and fitness takes a back seat. And between shopping, traveling, and spending time with loved ones, our time is extremely limited. To stay active when the gym just isn't an option, use these tips to keep your health and fitness a priority in your life.
Walk whenever possible
Walking can be an underrated exercise, especially when we live in a world with ridesharing and bike and scooter rentals available at our fingertips. If you're going out to grab some coffee, opt to walk. It's better for your body, and for the environment!
Get some basic gym equipment
The gym may have a better selection of equipment, but that doesn't mean you can't get your hands on the basics. Try picking up a set of light dumbbells and a jump rope or stability ball. With these three, you can get a killer at-home workout in.
Search for free workout videos on YouTube
YouTube can be a great source of free guided workout videos that will get your heart rate pumping. With an enormous amount of content on the site, you have all the perks of a personal trainer in the comforts of your own home. From yoga, to HIIT training, YouTube has it all.
Skip the elevator and take the stairs
The elevator may be an attractive option when traversing whatever building you may be in, but taking the stairs whenever possible can have a major impact on your physical fitness. The stairs can be a great way to get some movement in while you're at work or out running errands.
Do bodyweight exercises
Our bodies can be a great tool for getting a workout in. Doing planks, push-ups, squats, jumping jacks, and sit-ups will target every muscle in your body, giving you a nice full body workout without ever having to leave your home.
Don't neglect your nutrition
30% of a fit body is built while working out, the other 70% is made in the kitchen. Being mindful of nutrition is absolutely key if you want to improve your overall health, so be sure to take the time to practice good eating habits.